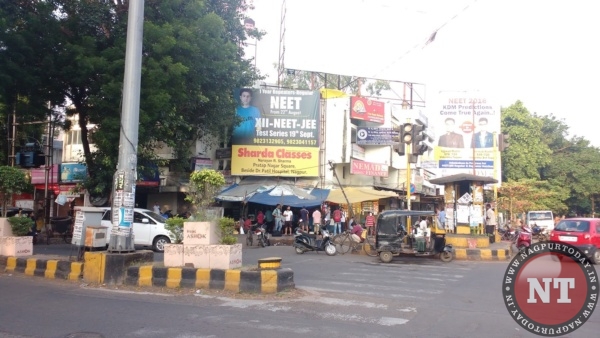 Nagpur: Municipal commissioner Virendra Singh, who recently inspected the road between Aath Rasta Chowk and Orange City Hospital Road under Laxmi Nagar zone, expressed concern over hurdles faced by pedestrians on footpaths. "All types of encroachments should be removed urgently," he told the officials.
The encroachments included extension of entry gates of residential premises, constructions over footpaths, and stalls by vegetable and fruit vendors. Accompanied by additional municipal commissioner Ravindra Kumbhare, Singh directed the zone officials to remove all encroachments. This patch is also a part of Smart Street.
Later, Singh moved towards Police Training Centre Road and expressed anguish after he found illegal extensions made by shops over footpaths on the stretch. He directed the zone's assistant municipal commissioner to not only raze the illegal constructions but also inspect the zone's areas every morning to ensure no encroachments are done over footpaths.
He also stated that assistant commissioners of all 10 zones should ensure footpaths are free from encroachments.