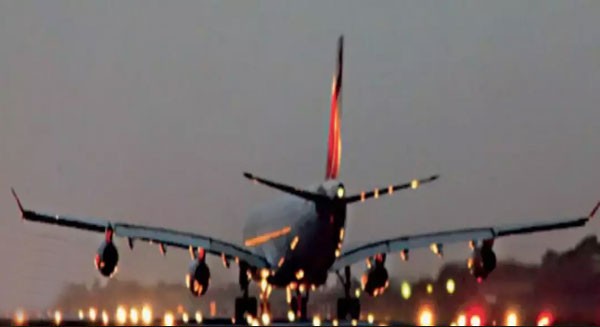 Mumbai: An IndiGo flight en-route Mumbai to Lucknow through Delhi was grounded Saturday following an alleged bomb threat call, stated airport sources. When the Bomb Threat Assessment Committee (BTAC) found the threat to be "specific", the aircraft was signalled to land at an isolated bay for a secondary ladder point check. The security agencies who checked the plane later declared it to be 'safe'.
The departure time of the flight was scheduled at 6.05 am. The number of passengers who were on board was not immediately known. An airport source reportedly said, "A woman passenger travelling to Delhi on Go Air flight G8 329 approached an IndiGo check-in counter at T1 and informed that there was a bomb in IndiGo's flight 6E 3612 (operating on Mumbai – Delhi/Lucknow route)."
The source added that the woman passenger showed pictures of a few people and allegedly called them a "threat" to the nation. Thereafter, CISF personnel took the woman to the airport police station for further interrogation. The passenger was later found to be mentally unsound.
"A BTAC was convened in CISF Assistant Commander's office which declared the threat a specific one," added the source. Though the operations have resumed, the flight was delayed by one hour.
In the month of June, low-cost carrier IndiGo's call centre received a bomb threat alert on a Jaipur-Mumbai flight that was already in the air at around 5:30 AM. The authorities, however, termed it hoax after carrying out a probe, and the flight operations resumed after clearance, according to a media report.