Mumbai: Building Collapses in Wadala; Search And Rescue Operation Underway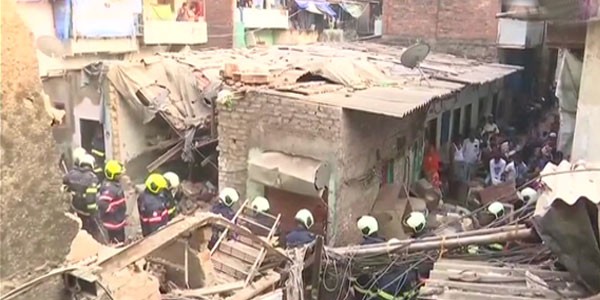 Mumbai: A building collapsed in Maharashtra's Mumbai on Saturday evening. The incident was reported from Wadala area. Meanwhile, search and rescue operation are underway. As per Brihanmumbai Corporation's Disaster Cell, four people trapped inside the building have been rescued. No reports of casualties have been received.
The one-storey building, located at Hindustan Nagar, behind Sangam Nagar police chowki in Antop Hill at Wadala, collapsed around 4 pm on Saturday. It had a kirana shop.
The reason for the collapse has not been ascertained yet. Meanwhile, the injured have been admitted to the hospital.
"It is difficult to ascertain the reason for the collapse. The injured have been admitted to the hospital," a disaster management official was quoted as saying by Media.