Nagpur: Congress candidate Rajendra Mulak, who is in Assemble election fray from Kamptee constituency, has gone on "Nukkad" or corner meeting spree and successfully created a favourable atmosphere in his battlefield. Mulak's fight got strengthened when Akhil Bharatiya Wadar Samaj Sanghatana announced its support to the Congress candidate. Many other organizations are coming forward and declaring their support to Mulak one of them being Bidgaon's Samajik Samata Sangh.
Rajendra Mulak has undertaken whirlwind tours of several areas of Kamptee constituency addressing public meetings, taking out "Padayatras" and interacting directly with people in house-to-house campaign. In a letter sent to Mulak, Akhil Bharatiya Wadar Samaj Sanghatana has declared its support to the Congress candidate. Sanghatana's State President Shivajirao Shelar, Vice President Bandu Deotale, State Secretary Baba Maharaj Hulkunde made the announcement of extending support to Mulak.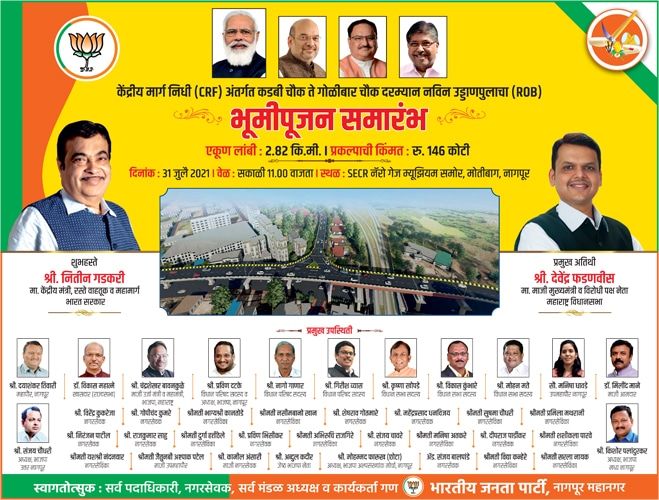 Mulak toured Dhanla Zilla Parishad Circle areas under Mauda Taluka and campaigned vigorously in Pawadauna, Panjra, Mohkhedi, Walna, Nandgaon, Panmara, Marodi, Singhori, Mahadula, Borgaon, Mohadi, Gowri, Kotgaon, Chicholi, Dhanla, Chirva, Niharwani. The Congress candidate received overwhelming support from people of these areas.
Others who accompanied Mulak included Suresh Bhoyar, Babita Sathawane, Prasanna Tidke, Ashok Wasnik, Rajesh Ninave, Nikhilesh Dhone, Waman Mohture, Pitambar Khante, Dnyaneshwar Pise, Dnyaneshwar Wankhede, Umesh Gabhne, Prithviraj Gujar, Kalpana Mankar, Savitri Katkar, Sunita Sangadikar, Shalu Pise, Varsha Latkar, Nanda Shrawankar, Sarpanch Sanghamitra Hirekhan, Sarpanch Suryabhan Dhoble and other hundreds of workers and supporters.