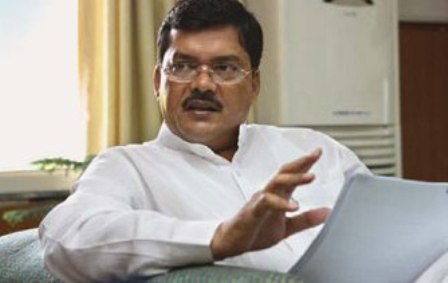 Nagpur News.
The supporters of Mukul Wasnik, Congress MP from Ramtek Lok Sabha Constituency near Nagpur and Congress Committee's general secretary, seem to have much anguish towards its leaders, so much so that most of them have decided to pitch for others except Wasnik in the next elections. Though Wasnik stepped in for the development of his parliamentary constituency after he won for the first time and succeeded in bringing many central and state government run schemes for the betterment of his constituency but the growing resentment among his supporters is narrating the other side of the tale.
The official figures state that Wasnik got the amount of Rs 13 crores released for carrying out various development works in gram panchayats and municipal councils in his region. Similarly, he ensured the fund of Rs 65 crores for dalit basti under central government scheme. He made available Rs 60 lakh and Rs 45 lakh for the development of tourism and pilgrimage centres, respectively in his area. The works at state government level to develop Dhapewada and Paradsingha pilgrim centers as eco-friendly tourist spots are in its final stages. In addition to it, Wasnik has made the funds available for streamlining various other public welfare and development projects in the region.
Despite all his efforts, Wasnik never bothered to pay heed to the grass root level workers in the region. Even he did not meet his loyalists whenever he had visited his region.
Sources opined that Wasnik only backed those who backfired at him. He initiated efforts to ensure the offices of profit to those who tried to pull him down, sources added, saying that the resentment among the supporters has grown to such an extent that had it not been the support of CPI, LIC agents association, Shibu Soren's JMM, Hindu organisations from Deolapar and non-Congress members from Kanhan, Kamptee, Koradi and Kandri, Wasnik would have met defeat at the hands of Shiv Sena's Krupal Tumane from Ramtek.
However, Wasnik did not revert with cordiality to all these supporters. Experts claim that its effect would certainly go against Wasnik if he chooses to contest next election from Ramtek again.