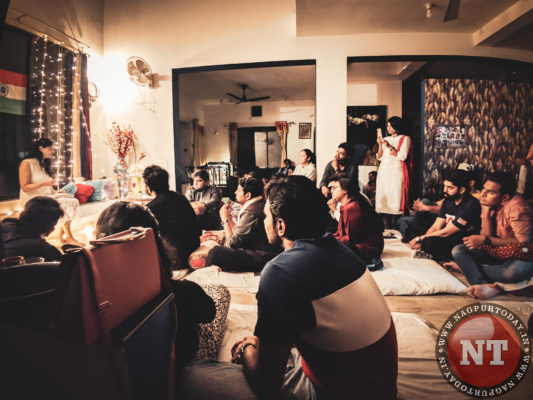 Motojojo gathering is back again with its 7th edition. As mesmerizing the decor was, so smashing the performances were, as it added a tinge of shine to the evening. 25 attendees, hosts and performers- all added beautiful stars to the gathering's constellation.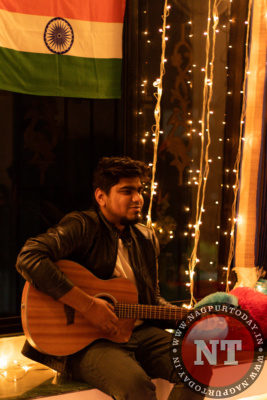 This was an all in all an in-house get together evening with potluck arrangement, poets, musicians and storytellers. Varun Dhabe set start the evening by rendering his original compositions. Clinging on to his guitar, he belted out scintillating tunes one after the other. Next was Sumit Khune, who took the audience on the journey of his travel passing through his magnetic storytelling. He showed us how the world is to him on the two wheels of his motorcycle. Hussain Rasheed's poetry left everyone diving into the deepest of emotions. The poetic lines along with some beautiful music by his fellow mates left the guests amazed. Rashmi Sovani, the owner of the house and a storyteller herself took us through a journey of realisation. She explained how her stay with different tribal groups convinced her to think upon how much we urban people can learn from them. The last, but not the least the much loved RJ Naman Upadhyay who ended the evening giving us-with his music- something to take home. He put forth a lovely musical story. Every guest actively participated in the potluck and who came in as a bunch of strangers, left with a bunch of friends from the gathering. Nothing but, pure comfort and vibes of the gathering can do justice to the efforts put in by Motojojo and yes the efforts were completely paid off.
The hosts for the evening Amit Nikam andYashaswi Dammani conveyed that Motojojo gatherings are always an amazing escape from the busy world out there. Rest the happy face of guests said it all.
– By Radhika Tapadia