Nagpur City police just won the Valentine's day meme challenge by using it to – you guessed it – promote road safety.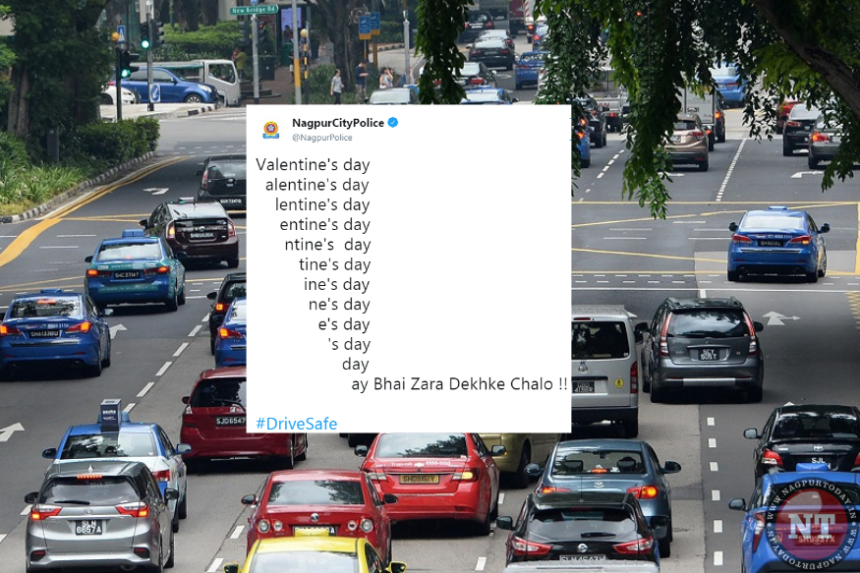 With Valentine's Day approaching, jokes and memes about the decadent day have already started swarmping social media feeds. And surprisingly, some of the early birds to notice the trend were members of an Indian law enforcement.
Law enforcement agencies in India have been stepping up their game on Twitter recently with Mumbai police using 'Gully Boy' and Nagpur police winning the Internet with their Radhika Apte meme.
Continuing the trend, Nagpur City Police took to Twitter to promote road-safety, by joining in and asking people to "ay, dekh ke chalo."
Valentine's day
alentine's day
lentine's day
entine's day
ntine's day
tine's day
ine's day
ne's day
e's day
's day
day
ay Bhai Zara Dekhke Chalo !!#DriveSafe

— NagpurCityPolice (@NagpurPolice) February 3, 2019
The post is Nagpur Police's take on the popular "Ay, Valentine's day" trend where people break down the term 'Valentine's Day' to the last two letters – "ay" and then make a joke on those lines.
But while Nagpur Pollice found a worthwhile message to share with the meme, most of Twitter is just celebrating this Valentine's Day with just one meme — forever alone.