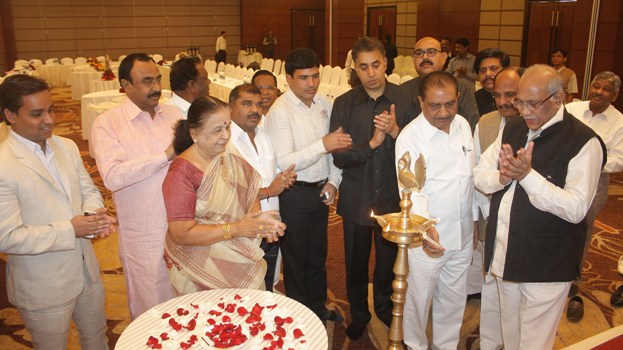 Nagpur News.
All the representatives of various political parties on  Monday came united on Monday for a common cause – Advantage Vidarbha – a mega event to be organised on February 25-26 in Nagpur to bring in fresh investments for industrial development of the region. The meeting was called upon by Nagpur district Guardian Minister Shivajirao Moghe at Hotel Radisson Blu on Wardha road.
Moghe addressed a press conference after the meeting, which was presided over by Member of Parliament from Nagpur Vilas Muttemwar. Twenty-seven leaders, including SQ Jama and Madhukar Kimmatkar, representing various political parties participated in the meeting. Of them 25 public representatives put forth the importance in their respective areas and appealed to harness the resources there through Advantage Vidarbha.
Moghe said that the tourism and mineral resources of Vidarbha can be exploited in a better way to generate more industries and jobs. A single window program should be started from an independent room at Chief Minister's office, he emphasized.
He said that even transport and health hub could be established in the region. The industries coming in Vidarbha should be facilitated with rebate in power and taxes. The available resources in the region can be translated into development of agriculture, food processing unit, automobile sector, information technology, tourism and medical hub.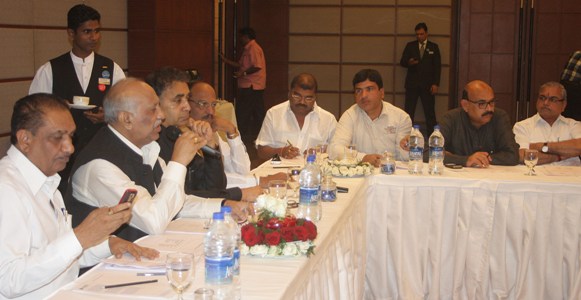 Moghe reiterated the need to conduct such meetings every six months to review the progress and aimed at arriving a major turnaround in the coming three years.
The suggestions that poured in during Monday's meeting would be brought before the Chief Minister in another meeting which would also have Deputy Chief MInister Ajit Pawar and State Industries Minister Narayan Rane.
The highlights of the two day event of Advantage Vidarbha would be made into attractive format to seek the attention of more and more industrialists.
State Minister for Finance and Energy Rajendra Mulak who also attended the meeting informed that the tax holiday (rebate in taxes) would help more industrialists flowing into the region. Coal labourers leader Jama and Kimmatker also put up their suggestions in this regard.
Most of the other public representatives were of the view that sick industries in the region must be brought back to life. The water catchment areas should be developed to facilitate irrigation in Vidarbha. Till date it has been felt that entire water in the region is spent on power generation.
More importantly, once Moghe submits his report on the minutes of the meeting, the Chief Minister would also meet BJP's National President Nitin Gadkari and Union Heavy Industries Minister Prafull Patel that could boost prospects for Advantage Vidarbha.