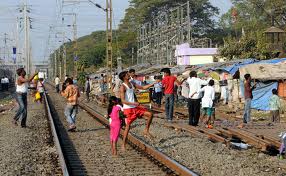 Nagpur News:
As Makar Sankranti was round the corner, a six-year-old boy died while many sustained cut injuries by kite strings, few among them are critical.
In last week, a 15-year-old Nikhil Pathak was ran over by train while chasing a kite on Chindwara-Nagpur narrow gauge railway track near Kumbharpura in Pachpaoli.
On Sunday, 16-year-old Lokesh Choudhari was electrocuted when he came in contact with a high-tension wire while chasing for kite. Lokesh climbed the roof of a stationary goods train on railway track near Chunnabhatt to get hold of manja when he got electrocuted. He is still undergoing treatment at Government Medical College and Hospital.
On Monday morning, six-year-old Mohammad Shahajd, who was missing from Sunday morning, was found dead in a well near his Mata Nagar residence under the jurisdiction of Nandanwan police station.
Shahjad was missing since after he left home with his friends for flying kite. He was last seen by his neighbour, standing on the boundary wall of the well to catch the manja. However, neither neighbours nor his parents had seen him felling into the well.
A missing complaint was lodged by his parents on Sunday evening. On Monday morning, a nearby resident found the child's body floating in the well. Cops suspect Shahjad might have fell down while chasing for manja.
At Lakadganj, two youths sustained serious injuries after they fell from terrace while trying to catch kites. Sonu Sayyam (18), a resident of Ganga Jamuna area, was trying to get the kite that was caught among pipes when he fell down from the second floor.
In the similar incident, Sandeep Kharbarkar (26), a resident of Rakhunde Nagar on Kharbi road, fell down from the third floor. Both the injured are undergoing treatment at a private hospital on CA road.
At Hudkeshwar, 21-year-old Parikshit Bhalerao's throat was slit by manja while he was heading home on Manewada road. Bhalerao was on his two-wheeler when a nylon manja cross through his neck.