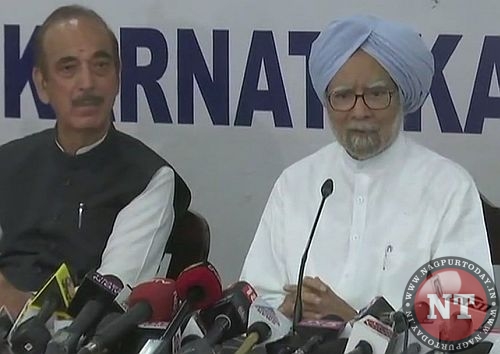 Bengaluru: Former PM Manmohan Singh addressing a press conference in Bengaluru speaking on a subject he holds sway — economics.
"The economic management of the Modi government is slowly eroding the trust of the general public in the banking system. Recent incidents which resulted in shortage of cash in many states were preventable. Two major avoidable blunders of the Modi govt have been demonetisation and hasty implementation of GST.
The losses the economy suffered due to these blunders have severely hurt our micro small and medium enterprise sector and have resulted in loss of tens of thousands of jobs.