The State BJP President said, Nitin Gadkari will emerge victorious in Lok Sabha poll from Nagpur.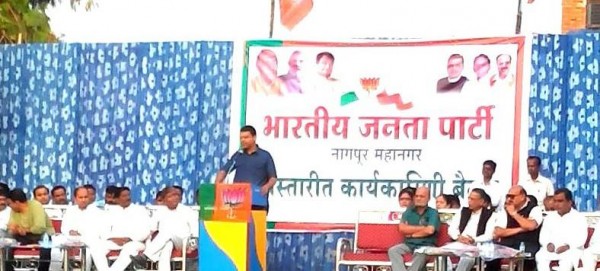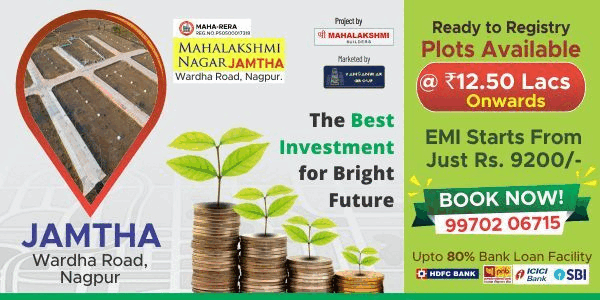 Nagpur News: The Maharashtra Unit President of Bharatiya Janata Party Devendra Fadnavis has said that the entire people of the nation have focused their sights on Narendra Modi, BJP's Prime Ministerial candidate, who is capable of fulfilling their aspirations and giving a new direction. People have been fed up with ever increasing prices, scams, corruption that have been witnessed during the rule of UPA Government.  Lakhs and lakhs of people are attending Narendra Modi's meetings across the country and the December 22"Maha Garjana Rally", to be held in Mumbai's Bandra ground, threefold bigger than Shivaji Park, would be an ideal example of Narendra Modi's popularity.  Fadnavis expressed his confidence that BJP's candidate from Nagpur Lok Sabha seat Nitin Gadkari will emerge victorious in the 2014 elections with the help of hard work of thousands of party workers.
Fadnavis was addressing the meeting of expanded Executive Committee of Nagpur City at Lalit Public School in Vathoda. The City President of the party Krishna Khopde informed the meeting that apart from various other programmes being organized the important works of registration of voters for Lok Sabha elections and Graduates Constituency are in progress. MP Ajay Sancheti and Organisation General Secretary Rajesh Bagdi also addressed the meeting.
The other party leaders who were present at the meeting include Mayor Anil Sole, MLA Sudhakar Deshmukh, MLA Vikas Kumbhare, Sanjay Bhende, Jamal Siddiqui, Deputy Mayor Jaitunnabi Ansari, NIT Trusty Chhotu Bhoyar, Corporators Sandip Joshi, Chetana Tank, Pravin Datke, and others.