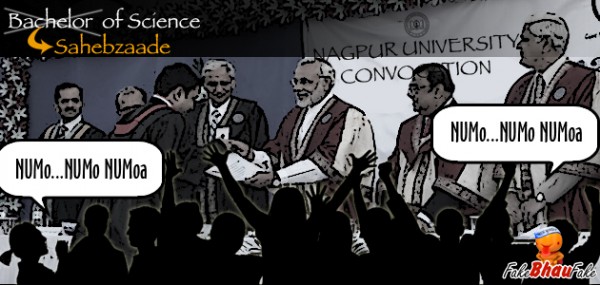 Bhau Bulletin Network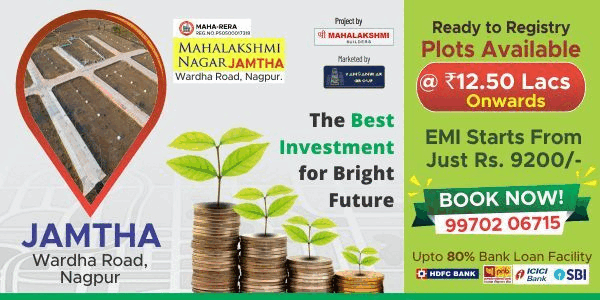 With the Nagpur University's convocation ceremony lying in doldrums after the honorable President of India Pranab Mukherjee's scheduled visit to Nagpur cancelled in haste, plans were on to rope in BJP's firebrand prime ministerial candidate Narendra Modi for the ceremony to motivate the students in despair.
Aapla Bhau when heard this news turned towards the world of imagination and cooked up a make believe information that any student would love to rejoice with. Adding masala to the news, bhau looked at redeveloping his gossip bank to have Modi onboard the convocation ceremony.
However, Feku revealed that Bhau was merely suffering from exaggeration and there was nothing extraordinary about Modi visiting the ceremony.
Still Bhau has this piece of information which goes like this…
Scared over the last sour experience about the cancelled ceremony, this time the varsity authorities are leaving no stone unturned to ensure the function reaches its end. Even as Modi was yet to take the final call on giving his nod to the function, varsity officials have gone overboard to please the leader just to make sure he does not cancel his visit.
According to bhau bulletin, Nagpur University senior most officials worked upon the strategy to bring about some changes as per Modi specifications. Calling it as 'customized Modi criteria', the higher ups have come up with some tailor made reforms like changing the name of degree awarded to any student. Instead of 'Bachelor' or 'Master', the degrees awarded during this particular ceremony and year would be changed to 'Shehzade' and 'Sahebzade' for the sake of Modi. (Modi recently used Sahebzade for Rahul in his speeches while the latter title was coined for him post the snooping incident in Gujarat, in which Modi turned out to be 'Saheb' on whose behest his close aide Amit Shah tracked on a woman).
Henceforth it was decided to rename the Bachelors degree as Shehzade while those who have completed Masters will be called upon as Sahebzade. "If by any chance Modi agrees to come to the convocation ceremony, the degrees so awarded to the students would be like "Shehzade of Arts" or "Sahebzade of Science". This way we would be able to please Modi," Bhau quoted an official as saying on condition of publicity (sic).
Bhau further added that the student were also being prepared (read trained) to share applause differently for every word sent out by Modi from the dais. When Bhau dug deeper another NU official on condition on publicity coughed up the hidden agenda behind applauding Modi this way. He told Bhau that as Modi starts his speech, all the students will echo in one voice – "NUMo…NUMo…NUMo…NUMo…"
Tracking down the logic behind this peculiar sounding applause, the official explained Bhau that instead of chanting on some hip-hip-hurray like slogan better to include the term NUMo – including NU for Nagpur University and Mo for Modi. "Even it sounds a pick from vedic mantra. What better can be idea than this!," the official quipped.