MJPJAY Glitch : "Why no FIR against Meditrina hospital?," asks Nana Patole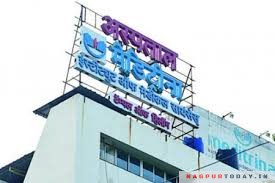 Nagpur: Taking note of various complaints lodged by West Nagpur MLA Vikas Thakre, the Maharashtra Assembly Speaker, Nana Patole sought explanation from the District Administration that why no FIR was registered against against Ramdaspeth-based Meditrina Hospital in the alleged irregularities reported under Jyotiba Phule Jan Arogya Yojana (MJPJAY).
Meditrina Hospital was removed from MJPJAY. This shows that the hospital administration was at fault. However, why no FIR was lodged in this connection?, asked Patole addressing a meeting in this regard. He has sought explanation by December 23 in the matter.
Free treatment is provided under Mahatma Jyotiba Phule Jan Arogya Yojana (MJPJAY). Congress MLA Vikas Thakre had alleged that the Meditrina Hospital had approved a bill worth Rs 2 crore from the government showing bogus beneficiaries. He also raised the issue through a call attention motion in the State Assembly and demanded to cancel the license of the hospital.
It is pertinent to mention that notorious for controversies, Meditrina Hospital has set to face inquiry from Nagpur Municipal Corporation (NMC) foralleged irregularities authorized in the hospital under Mahatma Jyotiba PhuleJan Arogya Yojana (MJPJAY). On the basis of the concerned complaint, NMC Medical Officer Dr Narendra Bahirwar has ordered a probe. However, no legal action was initiated against the hospital in this regards.
Thakre also alleged that the hospital had ignored the recovery of bills andrules during Covid period. Following which Dr Bahirwar has ordered a probeunder Section 5 of Nursing Home Act-1949 and constituted a committee.