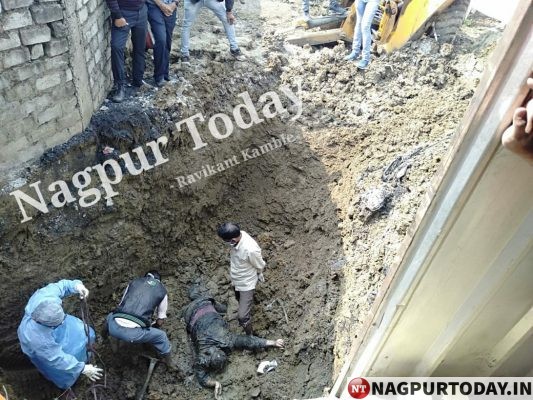 Nagpur:Pankaj Giramkar, 27, was allegedly killed by his wife's paramour who buried his body around 10-feet under the ground along with the victim's bike on December 28 last year beside a roadside dhaba at Kapsi in the outskirts of the city. The body and bike were exhumed on Sunday after the case was cracked.
Police said Giramkar was untraceable since December 28 last year when his family members had registered a missing complaint at Dhantoli police station two days later on December 31.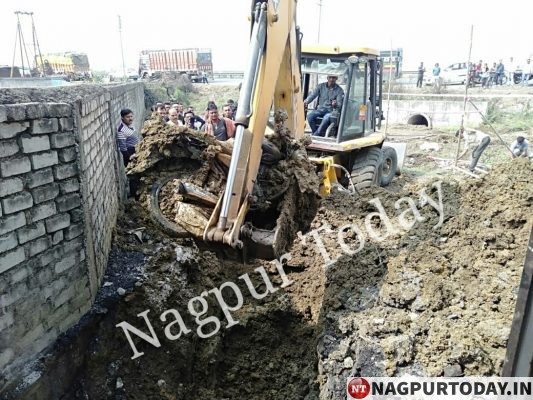 Crime branch cracked the case rounding up three persons, Amar Singh Thakur, who learnt to have a close relation with Giramkar's wife against the victim's wish. Thakur learnt to have bludgeoned Giramkar to death with the help of his accomplices, Shubham Dongre and Manoj Tiwari.
One of the assailants is still on the run.
It's learnt that Giramkar had gone to the dabha of Thakur to confront him for maintaining an illicit relationship with wife despite his repeated objeactions. Thakur ganged up with his cook, Tiwari, and friend Dongre to eliminate Giramkar while having a chat with him. The waiter at Thakur's dabha too had helped him commit the murder but now on the run.
The culprits later buried Giramkar's body beside their dabha and leveled the ground too.
It was after crime branch team of PI Anil Takshande under supervision of Addl CP, crime, Nilesh Bharne, DCP, Crime Gajanan Rajmane, ACP, crime Sudhir Nandanvar and CP BK Upadhyay and Joint CP Ravindra Kadam managed to crack the case after a gap of around one month.