Nagpur: Taking a serious view of Dhawad couple missing since past few months and are untraceable, the Executive Body along with senior members of District Bar Association (DBA), Nagpur, met Commissioner of Police Dr Bhushankumar Upadhyay and submitted their representation to the top cop concerning missing Adv Bhaiyyasaheb Dhawad and his wife Vanita since 29.07.2018.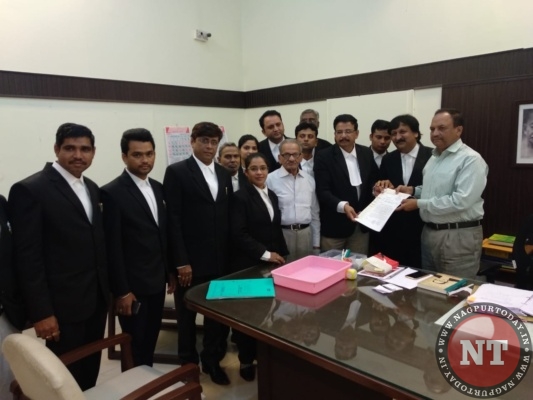 It may be recalled that a complaint was filed with Ajni Police Station that Adv Bhaiyyasaheb Dhawad and his wife Vanita were missing since 29.07.2018 under mysterious circumstances and remained untraceable despite relentless efforts of Police authorities. In view of the rising unrest amongst members of the DBA, the delegation submitted a memorandum to Commissioner of Police and demanded investigation through Crime Branch a breakthrough could be achieved. The Commissioner of Police assured the delegation of his best cooperation and possible handing over the investigation to Crime Branch in couple of days so that the missing couple could be traced.
The DBA delegation included President Adv Kamal Satuja, Secretary Adv Nitin Deshmukh, Vice Presidents Adv Shashank Choubey and Adv Vivek Karade, General Secretaries Adv Meenakshi Maheshwari and Adv Parag Wagh, Treasure Adv Anil Gulhane, Library In-charge Kirtikumar Kadu, along with executive members Adv Parul Shendre, Adv Saurabh Raut, Adv Vinod Khobre, Adv Harshad Puranik, Adv Dharamraj Bogati and others.