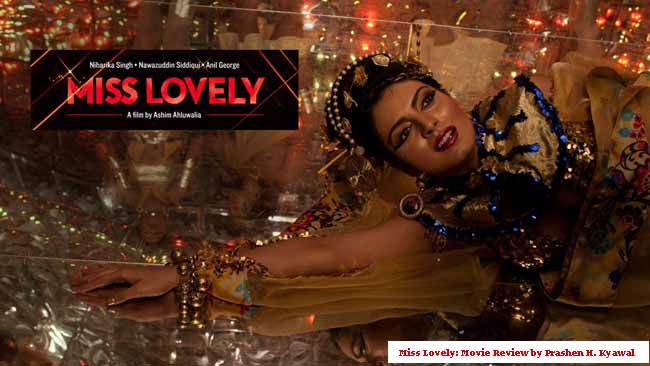 Miss Lovely: Retrospective on C grade movie industry
Director: Ashim Ahluwalia
Story by: Ashim Ahluwalia
Cast: Nawazuddin Siddiqui, Niharika Singh, Anil George
Screenplay: Ashim Ahluwalia, Uttam Sirur
There is mainstream commercial cinema which seldom is good on all aspects. There is quality cinema which entertains or engages too. Then there's a cinema reflects real life as is sans any dramatisation or spicing up. Such cinema is generally popular in art film lovers, film scholars and festival circuit regulars. Miss Lovely comes from that orbit. Generally such movies do not reach from their orbit to earth of mass release. But times have changed and all types of cinema is getting wider release. Though with a delay, this film got a release. It is a good sign but I am not sure if such movies can ever enjoy patronage like other types of cinema enjoy. That eventually makes it harder to get released.
Miss Lovely is a story which brings to us the dark by-lanes of this shiny glamours film industry. It is about the C grade film industry of 80s. The audience of such films expected much more than titillation when they paid for their tickets based on their view developed from the posters and text lines on them in local ads by exhibitors. To keep them satisfied and hooked, such notorious exhibitors used to add after market reels of porn scenes into the movie. This way they guaranteed repeated and devoted audience and everyone in the supply chain is happy (the way, a character in this movie says "Maine kaha tha na, sabko khush kar dunga"). While theatre owners opted for such dubious ways to ensure business, investors were interested in easy access to sex it offered.
Story of this film by Ashim Ahluwalia, is rumoured to be based on Ramsey Brothers. Though the film scene shown do resemble the films by Ramsey's in that era, I do not think it is about their life experiences. Story is definitely has a different background and subject does offer novelty.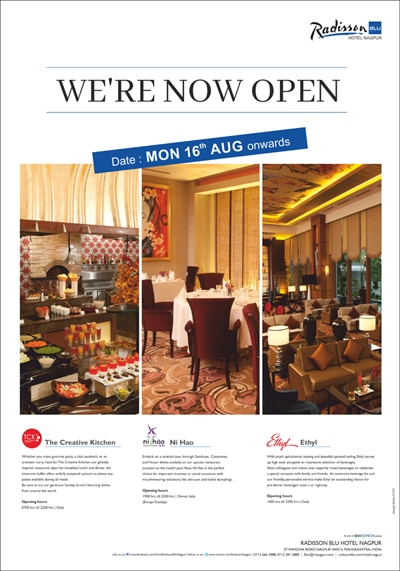 The story is about 2 brothers with elder one, Vicky (Anil George) being the alpha male going for hunt and having big ambitions. But for achieving those, he has not calms use any wrong methods. While enjoying the benefits of casting couch himself, he rubs shoulders with horny investors who are more interested in skin taste than screen test. Younger brother Sonu (Nawazuddin Siddiqui), who is reluctantly following orders by his brother with frequent protests which are ignored and crushed ferociously. Sonu is wants a cleaner life and dreams about directing a mainstream romantic film "Miss Lovely". He falls in love with pinky (Niharika Singh) while dreaming to cast her as his heroine. To achieve this he follows some unscrupulous ways which lands not only him but the entire gang in trouble.
Screen play credits are shared by Ashim Ahluwalia and Uttam Sirur. The screen play is on the line of the treatment planned for this movie. Even though it uniqueness does keep audience interested in what next, it does not keep them glued to the screen. It does not sweep us emotionally nor delivers the story with dash of entertainment. It it successful in affecting us but the emotion it generates is disgust. It does make you unstable but does not give the fulfilment of watching a good film. It also does not give reasons or proper flow so sometimes makes it harder to understand the ongoings. It does have few highs but lows are more and persistent. So a mixed job done on screenplay here.
Ashim Ahluwalia again in Directors chair, is clear about how he wants to treat the film. He goes about it without compromise and is able to recreate reality as is on screen. He uses lifelike pace and holds camera in many shots for a lot longer than normal. He is able to create the atmosphere with all its dinginess and cringeworthy reality. He is unabashed and fearless in his vision and execution. From the first frame in projector room to the tiny box in the climax where a blue film is being shot on video, every detailing is taken care to recreate the world of C grade film industry and its even lower grade fraternity. However, the world is unwelcoming, disgusting and disturbing. Though the director is successful in generating these emotions in you as audience, I do not think if it is good cinema or not. Though credit must be given where due. A big applause for the Director to stick to his vision and make the film, the way he wanted to make. However, the editing again by him only could have been better. There are few places where we do not get link of why and what is happening. Though we are amused, we are not connected or involved in the movie. That's what makes it unrecommendable.
While we talk about atmosphere and feel of the movie, let's mention that production design by Tabasheer Zutshi is spot on. Be it the jungle set or horror movie scene or the cabaret dance set, it is as realistic as possible. Art Director Dhanya Pilo shall be given credit for it. Casting by Sharad Kalawar is perfect.
Most cast of the film is unknown except Nawazuddin but everyone has given good realistic performance. It is a tailor made role for Nawazuddin who does it with full sincerity and honesty. He plays the unhappy, good hearted Sonu convincingly. Anil George as his elder brother is excellent too. Niharika Singh as pinky/saloni/pooja is ok. Every other actor has done justice to their roles.
So "Miss Lovely" is an art house film which disturbs and unsettles you but does not give a feeling of watching a good film.
Ratings:


Recommendation : I will not recommend this movie to anyone except art house and festival cinema lovers. It may be different and realistic, but I will not spend my money on its tickets.
Showtimes for Nagpur, Maharashtra
Pvr Empress City Mall – empress city mall, opposite raman science centre gandhi sagar lake, Nagpur, India
‎8:10pm‎
Cinemax Eternity Mall – eternity mall, variety square, sitabudi, Nagpur, India
‎5:45pm‎
Inox Tuli Mall – kamptee road, nagpur, Nagpur, India
‎10:50am‎ – ‎5:05pm‎
Inox Poonam Mall – poonam mall, Nagpur, India
‎11:05am‎ – ‎7:50pm‎