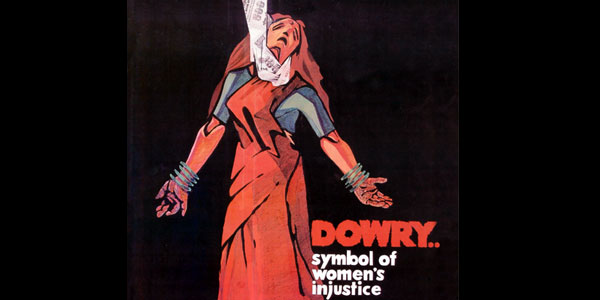 Nagpur: Ajni police have booked the husband of a woman who committed suicide after repeated harassment and torture from her in-laws for want of dowry.
Durga Paresh Jichkar got married to Paresh Shalikram Jichkar on February 11, 2007. Soon after their marriage, Paresh sharted harassing Durga for want of Rs 1 lakh from her parents. Durga's parents gave him Rs One lakh and a gold chain to save their daughter from any further torture and abuse. However, Paresh's greed did not satisfy and the physical abuse and assault on Durga continued for want of more money.
Frustrated over the regular harassment and torture from her husband and to save her parents from the greed of Paresh, Durga consumed a poisonous potion on January 1 this year and ended her life. Earlier, cops registered a case of accidental death but the investigations revealed the torture she suffered due to dowry. Cops thus booked her husband Paresh under sections 304 (b) of the IPC on the complaint of her father Shankar Narayan Gedam.