Nagpur News:The Winner of Ms.LAD Contest held on 28th Oct is Sonal Bindra, where as Nikita Kawalkar was crowned as first Runner up and Sahela Hauque as second runner up.
Twenty one students of L.A.D College showcased their beauty and brains on the ramp at Niyogi Hall in the college's Shankar Nagar campus on Friday. The young female students of the college floored those present with their myriad talents, having handled the costume designs, lighting and photography, along with classical and Bollywood dance performances, as well as a play against sexual harassment.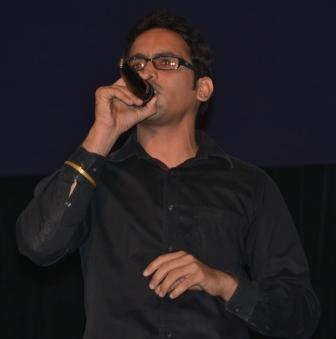 The event also included a special performance by singer Rahul Ailani, who had the audience cheering and singing along with his beautiful voice along effortlessly.
The contest marked the final day of L.A.D College's annual fest Jashna, jointly organised by both the Seminary Hills Branch and the Shankar Nagar Branch, and comprising of a number of contests over a period of three days. Mrs. Harsha Jharia, Vice- Principal of the Seminary Hills Branch, was the Event Director and Chorepographer for the personality contest.
Nagpur Bhushan Awardee for 2011 and senior Psychiatry Professor Dr. Sudhir Bhave, Deputy Editor for the Hitavada and pilot of the banner's numerous supplementary publications and magazines Aasawari Shenolikar, RJ Deepika a 16 Always Divaa from 94.3 My FM, Motivational Speaker and life coach with Morphicminds Dr. Shishir Palsapure, and second runner- up at Mrs. India World wide Saarika Sapra were the judges.
The girls were judged on their confidence and intelligence as well as their looks over numerous rounds, beginning with the classic Saree round and ending with the western Gowns.