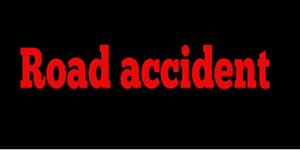 Nagpur News : A teenager's rash driving has landed a police constable in the hospital with many serious injuries. Raindra Sonwane (37), Naik police constable, was crossing the road when the minor boy driving a scooter (active) knocked him down.
The incident took place on Wardha road near Sai Mandir on Tuesday afternoon. Police said that the scooter was without number plate and even the boy was not holding the driving licence with him.
Sonwane, who has been recuperating at a nearby private hospital, stated that the minor was driving at high speed and was also zooming on the road. Hence, the boy couldn't balance the vehicle and knocked him down. Sonwane posted at Aurangabad's rural area police station, has been to city for winter session. Dhantoli police has booked the minor for rash driving.