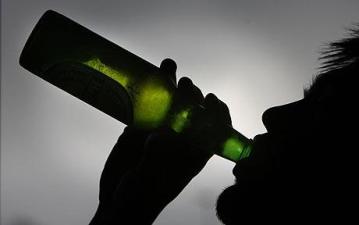 Nagpur News.
The increasing affinity towards crime among minor youth in Nagpur can also be explored in the fact that they drink. Shocking it may sound but it's true that large number of boys in their teens are addicted to liquor in and around the city. They enjoy their new age with every glass of beer or peg of whiskey they gulp down like a professional drinker. Surprisingly most of them drink without legal permit. Ironical is the fact that not a single major action for drinking without permit has been initiated by the concerned department since last 10 years.
The Excise Department seems to be soaked up in chalking out the possibilities to raise their revenue which has enabled large number of bars mushrooming within and beyond city limits.
Most of these drinking hubs blatantly violate the rules and regulations set by the state government. Even the officials and employees at Excise Department were of the view that if the rules would be followed in letter and spirit then it might harm the revenue to large extent. This has been the reason behind restricting the enforcement of age limit for drinking to paper formality.
An Excise Department official informed on condition of anonymity that if the licence condition has to be made stricter then extra employees are needed to keep a check on over 600 avenues of drinking like bars, permit rooms, hotels, and wine shops spread across length and breadth of Nagpur.
For this reason only the number of underage children are gradually picking up the drinking habit.
When asked from a minor indulged in drinking about the permit, he expressed unawareness about any such rule.
Sources revealed that though the liquor retailers know this rule but they continue with the sales in connivance with the department.