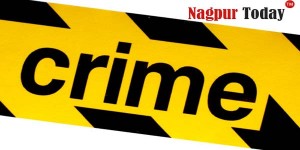 Nagpur News: A minor boy was kidnapped and was taken for a ride, literally, by four persons. The boy was then dropped at the Nagpur Railway Station gate.
According to police, the boy Mohd Aamin Sheikh (16), son of the complainant Abdul Haneef Abdul Rehman, (62), resident of Plot No 7813, Adarsh Colony, behind Chopde Lawns, Nagpur, had gone to the house of his relatives in Suranavihar. When Mohd Aamin Sheikh was returning home, a Maruti Omni van (MH-31/CH 3220) stopped near him in front of Suranavihar Building in Jaffer Nagar at about 2015 hours of 07-09-13. The four unidentified youths in the age group of 20-25 sitting in the van, forcibly took Mohd Amin into the van and then blindfolded him. The four kidnappers then took rounds  and rounds of Nagpur city passing through several areas. The youths then dropped Mohd Amin near the gate of Railway Station at about 0010 hours. Modh Amin was taken for a ride, literally, for four almost four hours by kidnappers.
The Gittikhadan police PSI Patil booked the four accused youths under Sections 363, 323, 506 (B), 34 of the IPC and investigating the matter further.