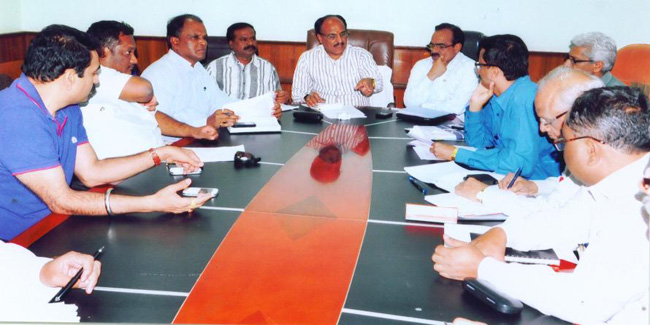 Nagpur News:
Mayor Anil Sole is full with campaigns these days, thanks to the top NMC bosses who have worked out the best way to get off scot free without getting heavily from him. Sources in the civic body believe Sole to be the harbinger of campaigns surrounding multiple causes these days while the officials turned back towards hordes of development works in Nagpur.
Till now, the Mayor is credited for campaigns like tree plantation, mission Nag River Cleaning, anti-dengue, malaria and other petty campaigns. Therefore, it came as no surprise when the Mayor is taken as synonymous to campaign by many in his circle these days.
On the hind side, top NMC bosses care a hoot for the orders and directives of the Mayor and the Ruling Party. The administration's trick appeared to have worked well as Sole seems quite contented with the campaigns boosting his social aura.
Insiders say that the day Sole assumed as city Mayor, no concrete action or decision has been taken for citizens to remember. On the contrary, the NMC authorities have blatantly trashed all orders and directives. The dismal picture could be seen when the NMC Commissioner and other officials nodding over every directives by the Mayor.
Another aspect to which the top NMC officials are consistently hooked is to ensure being at the forefront of every campaign to hog the maximum limelight. Just publicity has become the order of the day.
On the other hand, the Mayor is happy to be in limelight vis-à-vis campaigns and the wholesome publicity. He is also at the forefront to receive various awards latest being the Skoch Development Foundation Award for the NMC's "Mission Nag River Cleaning". The Mayor Anil Sole, it appears, has been counting the campaigns, the awards as the achievements of his tenure.