Nagpur News: A rashly driven mini truck rammed into a railway gate at Manish Nagar, severely affecting traffic on both sides of the crossing, Tuesday afternoon. The impact of the collision was such that it left the gate bent completely from the middle. The incident took place when the gateman was shutting the gate for a goods train to pass. Driver of the minitruck however managed to get away with his vehicle.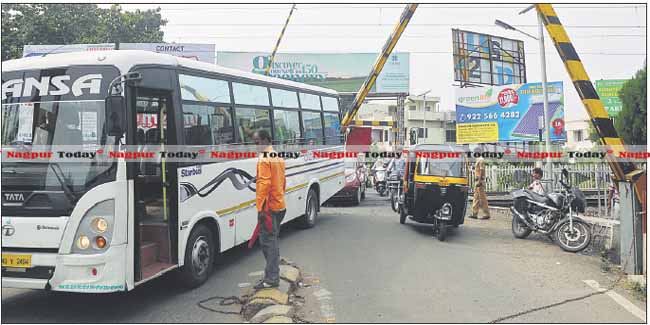 According to inspector of RPF Ajni R K Sable, at about 12.35 pm the gateman at Manish Nagar railway gate (120 a) shutting it for a goods train to pass by. But before the gate could be closed the minitruck bearing registration number MH 31/ CB/7963 dashed in to it.
The railway administration was informed about the incident immediately. However, it took the railways more than four hours to straighten the gate and ease traffic.
The accident has costed the railway about 20,000. The RPF has registered a case under section 174, 154 of the Railway Act.