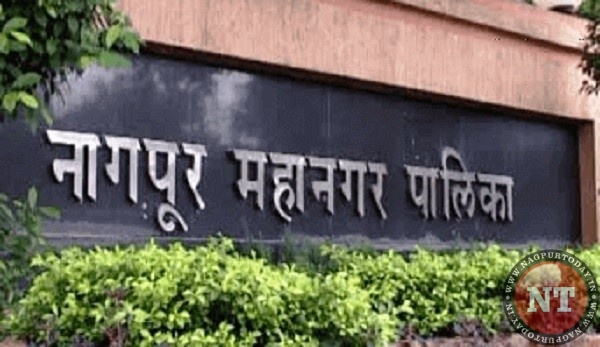 Nagpur: As expected the elections to Chairpersons of 10 Zones of Nagpur Municipal Corporation turned out to be BJP show. The elections for Zone Chairmen, called 'Mini Mayors,' were conducted on Tuesday, April 10. Out of 10 zones, the Chairmen in eight zones were elected unopposed while polls were forced in Ashi Nagar and Mangalwari Zones.
In the 151-member NMC, BJP has maximum 108 members while Congress has 29 and BSP has 10 members.
The Ashi Nagar Zone,  Bahujan Samaj Party (BSP)has 7 members, Congress 6 and BJP 3. In the last year's election, BJP and Congress had come together to deprive BSP of its Chairman. Despite having three members, BJP had grabbed the post of Chairman in this zone. However, this time, only 3 members of Congress took part in election process while 3 others remained absent. The 3 Congress members supported BSP candidate Vandana Chandekar. With 10 votes in her favour, Chandekar was elected Chairperson of Ashi Nagar Zone.
In Mangalwari Zone, BJP has eight Corporators, Congress 5 and BSP 3. However, following Congress member Gargi Chopra remaining absent, BJP's Sangita Girhe secured 8 votes and thus got elected as Chairperson of Mangalwari Zone. The BSP candidate, with support of four Congress members, received seven votes.
The election process was completed in the presence of Election Officer Sachin Kurve, District Collector.
Following candidates were elected Chairpersons of 10 Zones:
Laxminagar Zone Chairman: Prakash Bhoyar
Dharampeth Zone Chairman: Pramod Kaurti
Hanuman Nagar Chairperson: Rupali Thakre
Dhantoli Zone Chairperson: Vishakha Bante
Nehru Nagar Zone Chairperson: Rita Mule
Gandhibagh Zone Chairperson: Vandana Yangatwar
Satranjipura Zone Chairperson: Yashashri Nandanwar
Lakadganj Zone Chairman: Deepak Wadibhasme
Ashi Nagar Zone Chairperson: Vandana Chandekar
Mangalwari Zone Chairperson: Sangita Girhe