Milk agitation: Milk cans emptied on roads in Sangli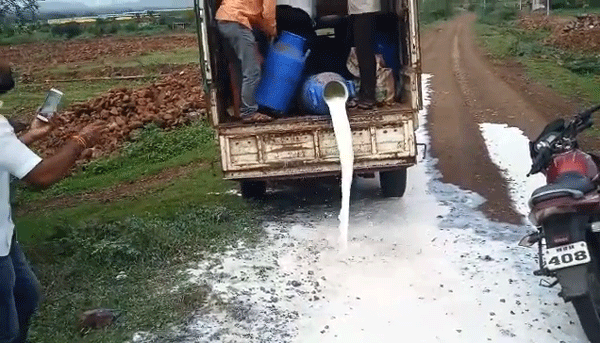 Sangli: The activists of Swabhimani Shetkari Sanghtan stopped a vehicle transporting milk from Shejal Agro Milk Dairy and spread the milk on road at Kavathemahankal in Sangli district. A vehicle of Krishna Doodh Sangh was also stopped and milk cans were emptied on the road.
A tanker of Varana Doodh Sangh managed to carry the collected milk from different villages safely under police protection. The milk was transported to Varana Doodh Sangh for pasteurization.