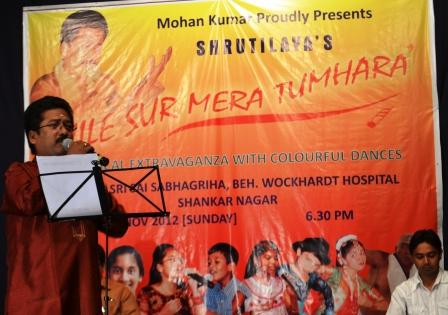 SHRUTUILAYA'S musical 'Mile Sur Mera Tumhara' was presented at the Sai Sabhagruha by Mohan Kumar and his troop, which was an entertained and a full house on Sunday, with choicest of Bollywood Songs, and dances performed by talented young artists.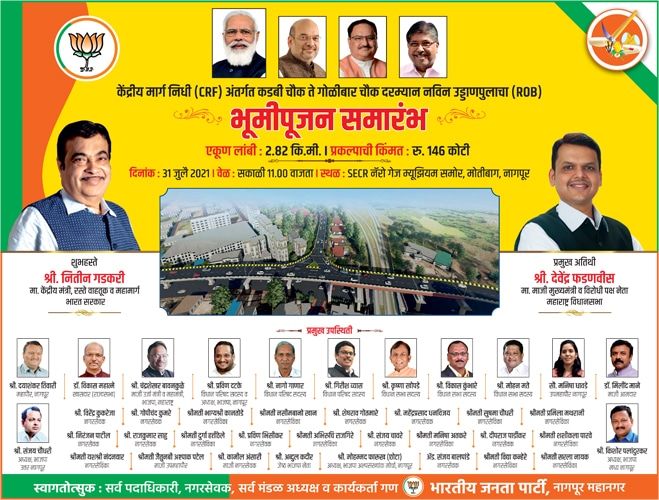 All in all there were 25 items were presented which consisted of three dances performed gracefully by Anvita in 'Shiva Stuti', cinematic dance by Arjun Krishna Nair and Deepak Mahure's rib tickling 'Ek Chatur Naar'. Songs of Kishore Kumar was also sung which took the crowd into a trance. And the dance performances set the stage on fire.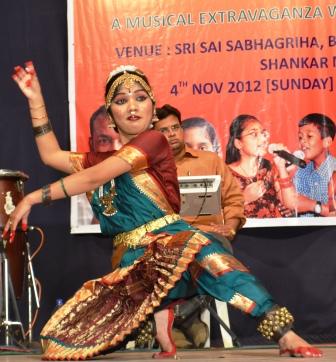 The event commenced with lighting of the lamp by Sunil Geoge, Area Manager Larson and Tuebro; Saikrishnan Nair, President Kerala Samajam; S S Nair, Nair Service Society; V Thambi, President SNDT; V Pavithran Nair, Karuna Charitable Society; Hari Nair Secretary Shrutilaya and C G Mohan Kumar of Shrutilaya. Toward the beginning Mohan Kumar sung to welcome his guests. Shubhangi Rayalu was the master of the ceremony; she made the event lively and interesting by her stunning voice and wonderful fashion of introducing the participants.