Nagpur: Mild tremors were felt in some parts of Nagpur on Tuesday morning triggering widespread panic and pulling fear-stricken people out of their homes and offices as a fresh earthquake of 7.4 magnitude hit Nepal again. Residents of Chhaoni and other parts of city phoned Nagpur Today and informed that their areas were shaken for few seconds forcing them to scurry out of their homes and run for safer places. However, there was no immediate report of any loss of life or property.
Furniture rattled and ceiling fans swayed when the minor tremors struck the parts of Nagpur on Tuesday. Meanwhile, there were reports of residents across the city coming out on the streets during the tremors. A resident of Chhaoni told Nagpur Today that the ceiling fans and furniture started shaking. Since, he lives on the fourth floor, he felt the building swaying. He immediately ran down with my children and took shelter at asafer place.
Another resident from nearby area said he was so scared for his children's safety that he sent them away from their multi-storied building. Similarly, an employee of a showroom said that the customers ran out as soon as they felt the tremors.
The minor tremors in Nagpur parts were caused by a huge earthquake measuring 7.4 on the Richter scale hit Nepal on Tuesday at about 12.35 pm. Tremors were felt across major swathes of North India, including Delhi, at about 12.40 pm today. A news agency reported that today's quake was epicentred between Mount Everest and the Nepali capital of Kathmandu, which was devastated on April 25 by a temblor that weighed in at 7.9.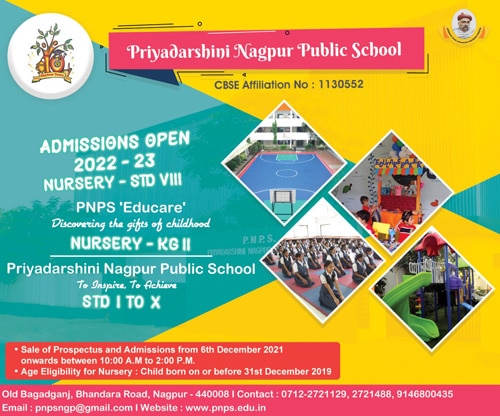 8,000 people had been killed and more than 17,000 injured in Nepal in the earthquake. 50 people had died in Bihar.
People rushed out of their homes and offices in cities like Patna in Bihar and Gurgaon near Delhi. "News of an earthquake hitting Nepal again has come. Several parts of India also felt the tremors. MHA is collecting more details and info," tweeted Home Minister Rajnath Singh.
Like April's earthquake, today's was shallow – 10 km deep. Shallow quakes are more deadly because the amount of energy released is focused over a smaller area.
People in Kathmandu rushed outdoors, Reuters reporters said. There were no immediate reports of damage to buildings. Shopkeepers closed their shops.
Reuters also reported that the quake's epicentre was close to Everest Base Camp, which was evacuated after an avalanche triggered by the April 25 quake killed 18 climbers. Mountaineers seeking to scale the world's tallest peak have called off this year's Everest season.