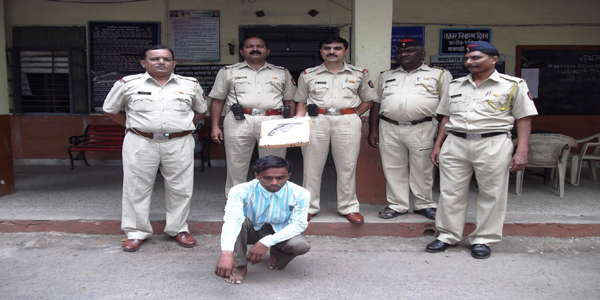 NAGPUR: A crude revolver, called 'sixer' in local parlance, has been seized by city police along with seven rounds from a miscreant at Sudam Nagari in the early hours of Wednesday.Vikas Kankhore (31) was arrested by a team from Sakkardara police after local residents informed them that he fired a round in the air in an open ground.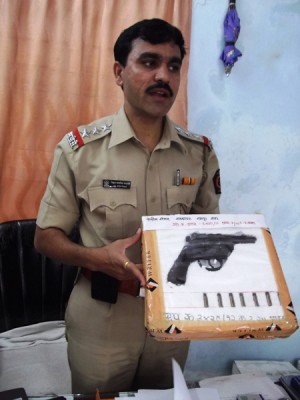 Police said Kankhore was planning to eliminate a former colleague, under whom he used to work at a branded confectionary company until a few months ago. Police said Kankhore was upset with his senior colleague Baburao Bhagat, who had laid him off from work for some reason. Kankhore has claimed that he had procured the firearms from one Raju Yadav, who had delivered it near Gandhisagar lake.
Kankhore had been arrested three years ago also by Kotwali police for possessing firearms. He had then claimed to have procured the firearms from Bihar.
In a separate incident, five live rounds, including that of AK-47 and other self-loading rifles (SLRs), were seized near the diamond crossing on the Nagpur-Delhi railway route. The rounds were recovered from beside the railway tracks by police during patrolling on Tuesday morning.