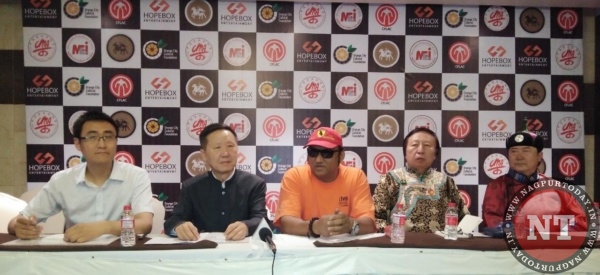 Nagpur: An Indo-China music concert is all set to take place in Nagpur with 16 notable performers from the country visiting India.
This year, MFI is hosting the "China Silk Road Music Concert Edition 3" India tour from 9 March to 15 at Mumbai, Nagpur and Delhi (workshop). In Nagpur the musical programme will be held on 13 March at kavivarya Suresh Bhatt Sabhagruh, Reshimbagh, Nagpur.
MFI is a NGO dedicated to the welfare of musicians in India. It is affiliated to the International Federation of Musicians and to the Member of International Music Council (Paris). MFI has been engaged in various cultural exchange programmes between India, China and other countries.
This year, there will be 13 artists from China who would be performing in collaboration with 4 Indian artists and 1 Indian Band. To enhance these Indo-China relations and improve cultural exchange, Musician's Federation of India (MFI) is hosting 3rd Edition of "Silk Road",an Indo-China music concert tour.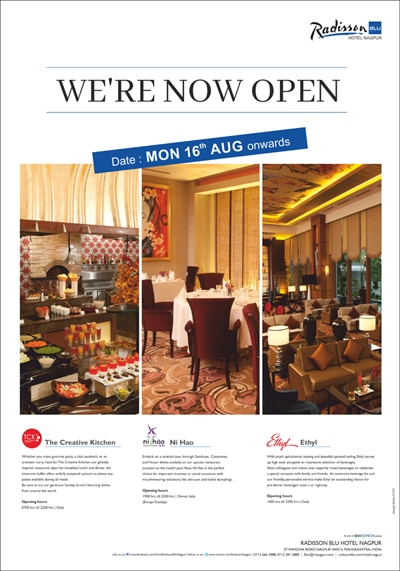 Some of the prominent performances to watch out for are Mongolian Folk Song, Erdos Folk Music, Sihu Solo Music, Khoomei Music, Morin Khuur Solo Music, Sanxian Solo Music and more with
rtists. Musicians will showcase the magic of Chinese instruments like Bamboo Dizi, Guzheng, Erhu, Pipa, Se from Guangdong etc.
Several popular and talented musicans like Zhagedasurong, Qianbaiyila, Ling Chun, Zhao Changfu, Siqintu, Hudute, Badaronggui, Narenmandula, ChuYali will be performing at the "Silk Road".
"These musicians will be playing traditional and unique ancient stringed and pizzicato instruments such as Khuur, YatagHobis, Modonchoor and Morin Khuur. Its vocal music features the typical Mongolian long tone," says Kishor Jawade, General Secretary, Musician's Federation of India. "One of the major highlights is the finale act where all the performers from India and China perform together on a never-seen before act".


China Silk Road Music Concert 2018 will also showcase performance of "Jihangar Royal Court Orchestra of Inner Mongolia, China" who would be performing in collaboration with Indian artists.
The Jihangar Royal Court orchestra is led by its director Baolidao, of Mongolian ethnic group, who has been dedicating himself to the collection, exploration and research of the music and history of his own ethnic group. Several Indian Musicians like Pandit Prabhakar Dhakde (Violin) Arvind Upadhay (Flute) Sanjay Barapatre (Drumer) Shruti Jain – (Singer) Kishore Jawade – (Singer / Concert Director ) along with Nash Naubert (flute) will be accompanying the Chinese performers.