Nagpur: Spelling trouble for the smooth construction of metro stations on Mihan-Sitabuldi stretch, as many as 800 workers revolted against their hiring companies for non-payment of their salaries. The workers of Infrastructure Leasing and Financial Services (ILFS) and its sub-contractors also created ruckus in MahaMetro's Civil Lines office. The company has not paid salaries to its workers since last three months. Similarly, it has not cleared the bills of its sub-contractors as a result of which they have not paid their workers.
ILFS is constructing 10 Metro stations on the Mihan-Sitabuldi stretch. It has already completed three stations on at grade section and work is going on for seven elevated stations.
ILFS officials had told the workers that they were unable to pay salaries as MahaMetro had not cleared bills worth Rs 22 crore. The workers contacted Congress city president Vikas Thakre who reached the Metro office and gheraoed general manager (administration) Anil Kokate.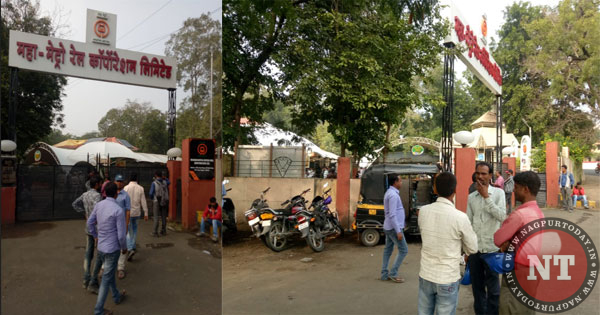 Meanwhile, the sub-contractors had a prolonged meeting with director (project) Mahesh Kumar. Both Kokate and Kumar assured to find a solution after managing director Brijesh Dixit reached Nagpur.
Metro officials however clarified that the agency did not owe anything to ILFS. "It had submitted a bill of Rs 3 crore. However, it has been offset against the advance we gave it earlier. The services of the company was unsatisfactory and we are encashing the bank guarantee (BG) as per our agreement," they said.
The officials further said that they could not directly pay the workers as there was no provision in the contract to do this. "The employees and contractors will have to collect their salaries from ILFS. However, we will try to help them," they added