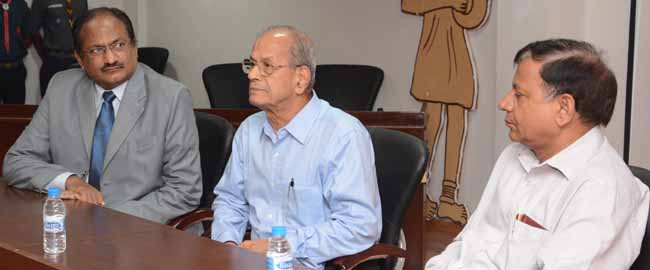 Nagpur News: The Metro Man of India Elattuvalapil Sreedharan has called the Indian Railways as the supreme institute of the Government of India.
Sreedharan, while addressing the Railway officials and employees during a lecture on "Jan-Lok Sevakon Ke Sammukh Vartman Samay Ki Chunotiya," said he was lucky to get associated with the Indian Railways. "During my 36 years of service in the Indian Railway, I received many opportunities to work on several challenging assignments. I devoted myself during my entire service keeping in mind only the interest of the nation and Indian Railways. I faced several difficulties while carrying out the assigned works. However, I took the difficulties as lessons of my life and successfully crossed the hurdles. Never consider the adversities as hurdles but work with them as challenges and emerge successful.
"The Government officials and employees must maintain loyalty to their works. They should not be worried of 3Ps (Promotion, Posting, Pleasing) while performing their duties. Maintaining timings is very important as it shows respect to others who maintain their time schedule strictly. The Railway officials must understand the value of transparency and honesty while carrying out their duties. Corruption should not take their toll. If you enjoy your work then the work could be performed in the better way," the Metro Man of India asserted.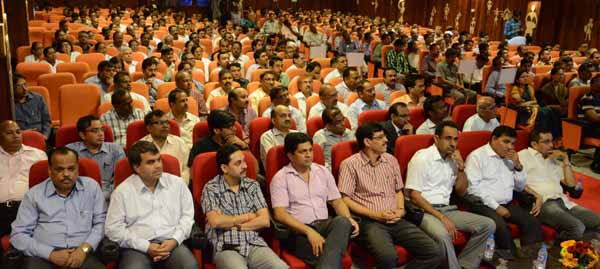 Elattuvalapil Sreedharan served the Indian Railways as Member of the Engineering Branch of Railway Board, Chairman-cum-Managing Director of Konkan Railway and Managing Director of Delhi Metro Railway. He retired from his distinguished service in 2012.
The Divisional Railway Manager (DRM), Central Railway, Brujesh Dixit, in his welcome address said, "We are very much lucky to listen to Sreedharan's lecture. His experience will help us to perform our duties in an excellent and professional manner."
The DRM Brujesh Dixit and S L Verma honoured Sreedharan by present him a memorabilia.