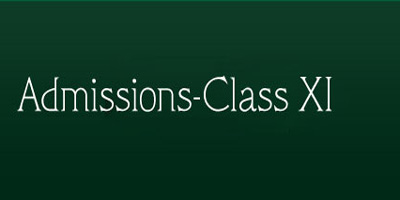 Nagpur News: The merit list of Class XI Bifocal courses would be released today. The students can see the list online www.cacstd11ngp.org, dydengp.org websites.
The process of distribution and collection of application forms for admissions to Class XI General Science is going on by the higher secondary schools and junior colleges through the Centralised Admissions Committee (CAC). A total of 26,886 forms were distributed out of which 19,792 forms have been collected. The process for General Science would continue till June 30.
The list of selected students for Bifocal courses will be released today. Students having any complaints could submit them at Dhanwate National College in Congress Nagar. Following are the figures distribution and collection application form for various science courses:
• General Science – 19129 13701
• Bifocal courses – 7346 5778
• Urdu – 372 291
• Home Science- 39 22
For Science Stream (English) there are 7407 seats are available in 117 Higher Secondary and Junior Secondary Colleges, Science (Urdu) 215 seats are available in five Higher Secondary and Junior Secondary Colleges, and for Home Science there are 200 seats in five Higher Secondary and Junior Secondary Colleges.
For Bifocal courses, there are 4638 seats in 74 Higher Secondary and Junior Secondary Colleges including 2215 seats for Electronics, 1776 seats for Computer Science, 497 seats for Fisheries (English), 13 seats for Fisheries (Urdu), 85 for Electrical Maintenance, 40 seats for Mechanical Maintenance, and 12 seats for Scooter Maintenance.