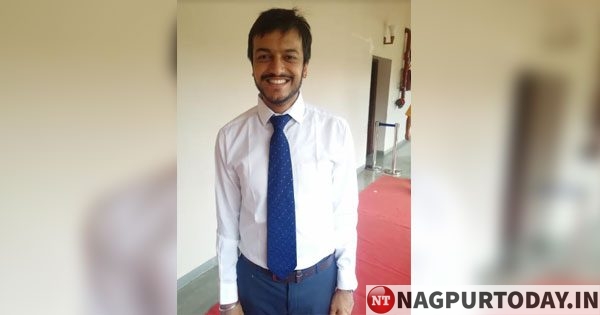 Nagpur: If you want be part of management in any company, only an engineering degree would not serve the purpose. In addition to BE, you need to hold a management degree and probably from a reputed institute, said Aditya Loiya, a fresh graduate from IIM, Nagpur.
Talking to TLN after being conferred the degree on Monday, Aditya, a resident of Kamptee and who completed his schooling from St John Schools, Kamptee said, "After completing my degree, I worked with Raymond's Chhindwara (Saunsar), for a couple years."
However, soon he realised that engineering education gives one only technical knowledge, but you are not aware the way HR, finance and other departments in an industry functions. He then made up his mind to pursue a management degree and sought admission in IIM, Nagpur.
Aditya, a graduate from Ramdeobaba Kamla Nehru College of Engineering in Electrical stream had admission offers from IIM Amritsar and Boudh Gaya. But his choice was clear – that of IIM Nagpur. When asked was it because it was the home town, Aditya said not at all. IIM Ahmedabad is the mentor of IIM Nagpur, which has a very good reputation. "Having a good mentor helps you getting good faculties as they have good contacts. Same was the case was with IIM-Nagpur. Moreover, Aditya had gone through the placement statistics, which were too bright before selecting the institute.
He has got a job at Deloitte, Hyderabad. However, he says that not all through his life he would pursue the job. "Someday I would own my business, become an entrepreneur and give jobs to the young graduates," he quips.