Nagpur: Some socially conscientious citizens of the city (under the banner of I-Clean Nagpur) with a sole aim to keep the city clean and to ensure it remains so have come together to undertake cleanliness drive on a regular basis (every Sunday).  Members of the I-Clean Nagpur select a random dirty spot from local areas, create event on each Sunday and invite volunteers for such noble cause. On the event date, volunteers work in teams to clean the premises. They then paint the walls with Warli paintings and to fulfill their vision of Clean and Healthy Nagpur.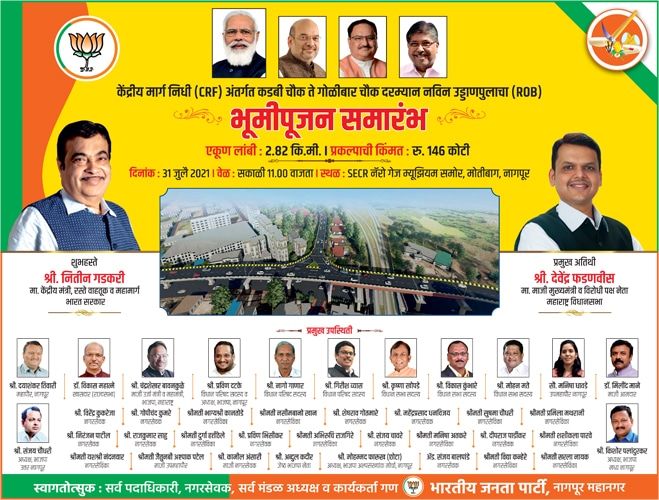 They believe that a well clean area, with beautiful pictures is one step towards healthy life.
In today's world many people are either completely unaware and do not bother about the cleanliness and hygiene of the city and the area around us and of social injustices in our community. We live in a world where social unconsciousness prevails. This social unconsciousness can also be attributed to our culture's emphasis on individualism. It is easy to ignore social problems and the welfare of others when the primary concern is one's own personal happiness. This is enhanced by consumerism and the endless pursuit of capitalism. The ever increasing use of technology and social media keeps us artificially connected at best.
The enthusiasm and zeal of the members of of I-Clean Nagpur, while they were undertaking cleanliness drive at the premises of Nagpur Main Railway Station is worth a mention.

They chose to paint Warli paintings on the walls with the message of keep the premises clean to promote the message of clean-Nagpur.
The I Clean Nagpur team was also recently awarded the "Vasundhara Mitra Award 2016" at Kirloskar Vasundhara International Film Festival 2016 organized by Chhaya Dixit Welfare Foundation.
They were awarded at the hands of Minister of Maharashtra Finance and Forest Sudhir Mungantiwar.
Pics by Roshan Singh