Meghe Super Division Ndfa league,Rabbani,NFC and Nagpur Academy beat their opponents.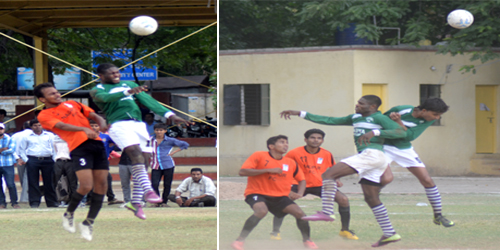 Meghe Super Division Ndfa league 2013-14
Result:
Motibagh ground
1st match : Range Police v/s Nagpur Blues 2.00 pm cancelled due to ground condition.
2nd match: Rabbani 3( Fahad Junaid 5th&13th min, Ashir Akhtar 35th min ) beat DSACRly 1(Adil Absari 65th min).
No card
Police ground :
1 st match: NFC 1(Shushant Bhivgade 16 min ) beat Young Iqbal 0
Yellow card : NFC (Shushant Bhivgade 50 th min, Nazim Arshad 63rd min) young Iqbal (Naqeeb Arshad 70th min)
2 nd match : Nagpur Academy 1(Mohd. Shahid. ) beat Young Muslim 0.
Yellow card : Nagpur Academy ( yaqub sk 12, shahnawaz sk 25, Paresh Ragde 77, Abdul Athar 87 ) , Young Muslim ( Amol Yadav 66 min)