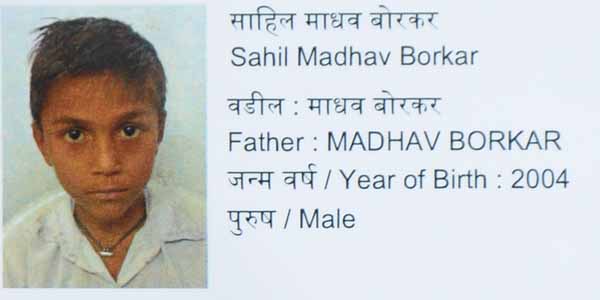 Nagpur News.
Before the black memories of kidnapping and murder of the little boy Kush Katariya in Wardhaman Nagar few years back could diminish from people's minds, another gory incident of a 11 year old being kidnapped and brutally murdered within 24 hours surfaced to hound the people in Nagpur once again. Soon after, angry mob including relatives of the boy staged demonstration near Khapri flyover and demanded immediate action from the cops. The situation was well beyond control as unruly people resorted to violence also. Later, extra policemen were rushed to the spot to quell the angry men.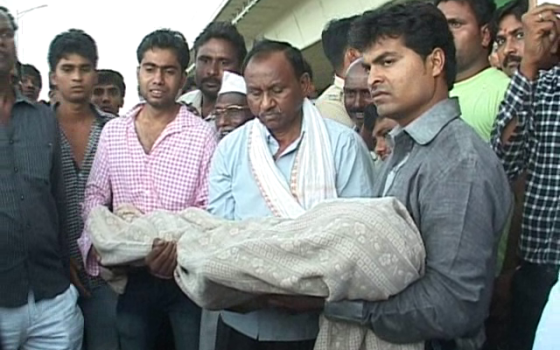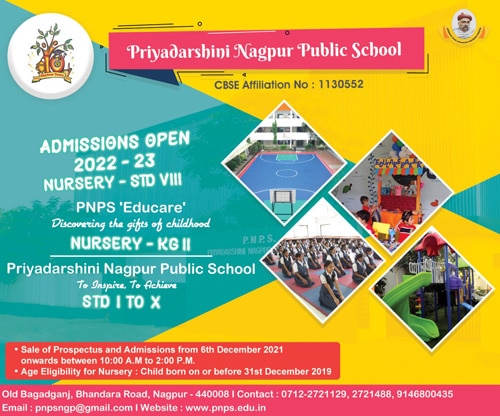 11 year old Sahil alias Yash Borkar who was abducted near his residence in Khapri under Sonegaon police station on Monday for a ransom of Rs 2 lakh was found dead near Khapri flyover on Tuesday afternoon. Santosh Patil who works as a laborer in an industry at Gumgaon near Nagpur has been arrested in connected with the crime. Santosh has reportedly admitted to kidnapping and murdering Yash.
Police sources informed that Yash was playing with his friend Harsh in front of his house near Hanuman temple in Khapri when he was allegedly picked up by two unidentified people. The two were said to have taken Yash on a motorcycle. Sources said that Santosh, one among the two, have offered intoxicated soft drink to Yash, which made him unconscious. His friend Harsh allegedly saw the two taking the seemingly dizzy Yash on a motorbike.
On Monday night at around 9.45 pm, Yash's father Nitin Nathhuji Borker, who runs a small roadside hair salon near Khapri Fata, received ransom call on his mobile phone. The person who called himself Javed Khan threatened him and asked Rs 2 lakh in return for his son. Nitin fell unconscious soon after while relatives handled the call.
Later, his father rushed to the Sonegaon police station where crime was registered.
Upon the information received from Harsh, the police followed the lead and dashed to Santosh's house where he was found sleeping in his room. When police interrogated him, he budged and admitted his crime. Santosh then led the police team to the spot near Khapri flyover where he killed and dumped the body of Yash on Monday night. Yash was reportedly killed after he was administered intoxicated soft drink and then immersed into a nullah near flyover. Santosh allegedly smashed Yash's head with stones. Yash's body was also recovered from the spot.
Sensing the urgency of the situation, Joint CP Sanjay Saxena, DCP Kailash Kanse, along with crime branch team also reached the spot. Pratap Nagar police and crime branch were also coordinating with Sonegaon police to track the situation.
Bolt from blue for Yash's mother
A pall of gloom prevails in the Borker family as their little lovely member has gone, never to return again. Yash's mother was reportedly in a state of deep shock. However hard the relatives were trying to pacify his mother but she remained inconsolable.