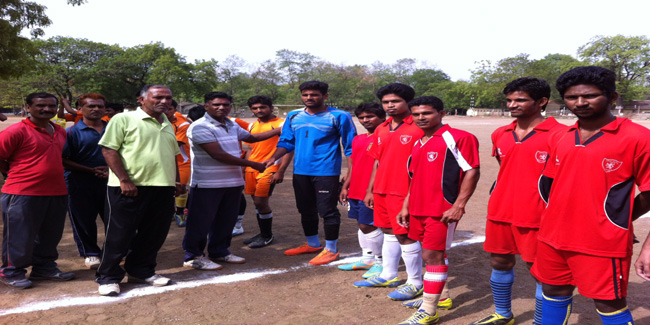 Nagpur News: The Darda Ndfa College division started at Police ground  today. Chandrasekhar Bahadur Sungh Thakur (RSI) was the chief guest and inaugurated the tournament.
Inaugural match was played between Hislop College and Porwal College.Both the team were introduced to the guest.
Prominent persons present were Abdul Latif, Mohd. Abid, Mr. kiran, Bernard D'souza , Javed Rana
Result
His lop College 1 (Arvind George 39min) beat Porwal College 0.
Tomorrow (12-062013) match PWS College v/s Nagarjuna Institute 7.30 am