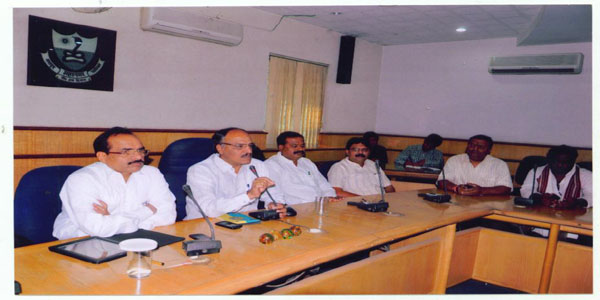 Nagpur News: A meeting to discuss the pathetic condition of Nag River and measures to clean it was organized on Tuesday at Nagpur Municipal Corporation (NMC) office. Municipal Commissioner Shyam Wardhane, Mayor Prof Anil Sole, and Deputy Mayor Sadip Jadhav were present prominent in the meeting.
Nag river is in a pathetic condition and it is not possible for NMC to clean it on its own. Thus, the meeting was organized to discuss the options through which the river could be cleaned. Ruling Party Leader Pravin Datke informed mediapersons that in order to clean nag river, a report will be submitted on encroachments on both the side walls of the rivers and the dirty water outlets being directed in the river. He also said that a proposal to borrow high-tech machines, tipper, JCB, Poklane free of cost from the contractors to engage them to clean the river. NMC will bear the payment of workers and machine handlers and also the cost of diesel. A meeting will be conducted next week to appeal WCL and MOIL to support the cleaning of Nag river. Various NGOs, MSW, BSW students and police squads will be deployed to spread awareness regarding cleaning of Nag river.
It is to be mentioned that Nag river through from five zone of city including Dharamepth, Dhantoli, Gandhibagh, and Nehru Nagar.The new drive to clean wil start in May 2013. Next meeting to discuss the same will be organized next week. Times of India and Maharashtra Times have extended their support in this drive.