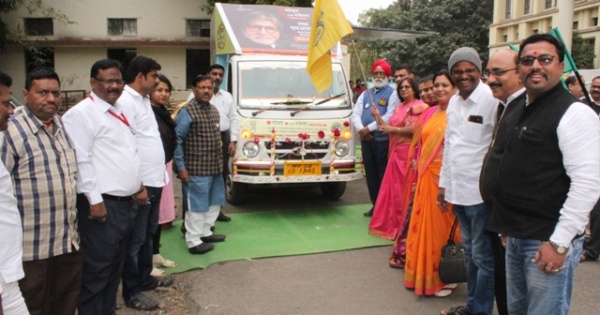 Nagpur: The Mayor Nanda Jichkar on Monday flagged off Vaccination Awareness Rath for eradication of the dreaded measles and rubella diseases affecting kids. The Rath has been made available by Lions Club International District 3234H1. The Rath was flagged off by Mayor in presence of Lions Club District Governor Sunil Vohra.
Others present on the occasion include Leader of Opposition in NMC Tanaji Vanve, Shiv Sena Group Leader Kishore Kumeria, Deputy Ruling Party Leader Varsha Thakre, Water Works Committee Chairman Vijay Jhalke, Fire Brigade and Electricity Special Committee Chairman Lahukumar Bahete, Women and Child Welfare Committee Chairperson Pragati Patil, senior Corporators Sunil Agrawal, Nishant Gandhi, Manoj Sangole, Bhagwan Mendhe, Shilpa Dhote, Vanita Dandekar, Additional Municipal Commissioners Ravindra Thakre, Ram Joshi, Aziz Sheikh, Deputy Commissioners Rajesh Mohite, Ranjana Lade, NMC's Health Deputy Director Dr A B Tamane, Nodal Officer Dr Sunil Gharde, Health Officer (Sanitation) Dr Sanjeev Kamble, Lion Club's Measles-Rubella Awareness Convener, Vidarbha, Dr narendra Bahirwar, and many other prominent dignitaries.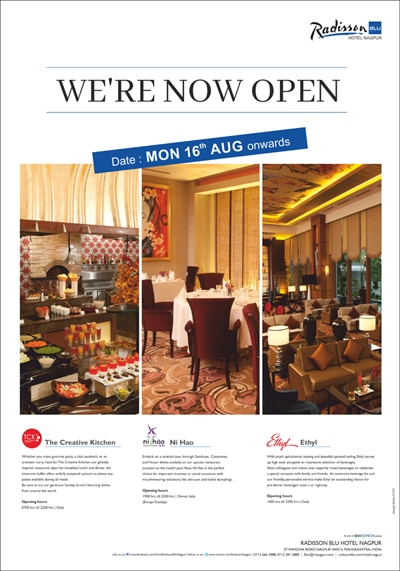 The Mayor said it is essential to administer measles-rubella vaccination to children in the age group of 9-15 years. The vaccination is vital factor for their healthy future. Parents must come forward for vaccination of their children without fear. Misinformation is being spread over safety of the MR vaccination. This has resulted in many kids being deprived of the MR vaccination. Parents should not fall prey to this vicious campaign and come forward to vaccinate their children, the Mayor appealed.