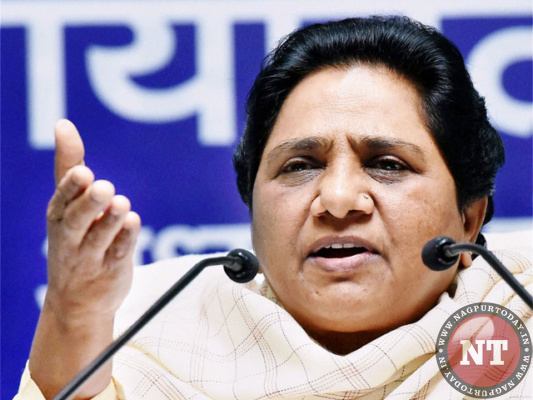 New Delhi: Bahujan Samaj Party (BSP) on Monday issued a statement asking Congress to withdraw cases filed during the Bharat bandh held on 2 April 2018 for SC/ST Act 1989 in Rajasthan and Madhya Pradesh. The statement further read that if these demands are not met, the party will reconsider its decision to give outside support to the grand old party.
BSP has given support to Congress in the recently concluded Assembly elections in Rajasthan, Madhya Pradesh, and Chhattisgarh. But it offered support, albeit reluctantly when the Congress stopped short of the majority by one seat in Rajasthan and by two seats in Madhya Pradesh.
Notably, on April 2, a nationwide shutdown was called by various Dalit organisations called against Supreme Court's order on SC/ST (Act Atrocities) Act 1989. In the protests 10 people lost their lives after agitators resorted to stone pelting, damaging properties across the country.
The Supreme Court had on March 20 diluted certain provisions of the Scheduled Caste and Scheduled Tribe (Prevention of Atrocities) Act, in a bid to protect 'honest' public servants discharging bona fide duties from being blackmailed with false cases under the Act.
The verdict is being widely criticised by the Dalits and the Opposition who claim that the dilution of the Act will lead to more discrimination and crimes against the backward community.
The Modi government had filed a review petition in the Supreme Court to seek a recall of its judgment that ruled that there would be no automatic arrest of an accused following a complaint moved under the Scheduled Castes and Scheduled Tribes (Prevention of Atrocities) Act, 1989.
A few days back, sources had said that Opposition parties in Uttar Pradesh are likely to make a big announcement on Bahujan Samaj Party (BSP) chief Mayawati's birthday in January. The parties have already chalked out an alliance for the coming Lok Sabha elections. They said that the Congress would not be a part of the 'gathbandhan'.