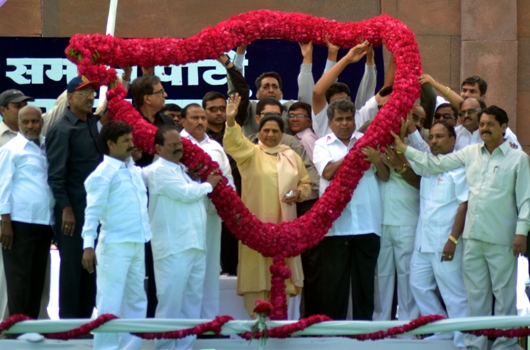 Nagpur News:
Bahujan Samaj Party (BSP) chief Mayawati Sunday lashed out at the Congress and the Bharatiya Janata Party (BJP) for their "pro-corporate" policies and described both parties as "anti-people".
"Both, the Congress and the BJP, have pro-corporate, anti-people policies. The United Progressive Alliance (UPA) government at the centre and the Congress government in Maharashtra have failed to address the concerns of a common man," she said while addressing a rally here.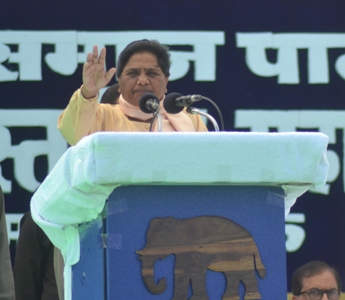 She also asked the local party leaders and workers to work hard to expand the party mass base in the state.
She urged the people to support and elect the BSP to power in the upcoming general elections and state assembly elections.
She added "If a government is ever formed in Maharashtra, 100 acres of land will have BSP memorials erected and a Kahsiram Memorial will be erected in Punjab." Advocacy of reservations for poor Brahmins and people belonging to the high class will be taken care of by the workers of the party and have been suggested to stay away from the Media. As well as Mayavati has announced that after 2014 Lok Sabha elections, BSP will wave the red flag from the real Red Fort and party workers will not need the fake a Red Fort. Mayavati also said that if her party comes to power in state and centre, then Vidarbha will be separate state just like Telangana.
A large number of BSP workers from Nanded, Pune, Mumbai, Thane, Nashik, Aurangabad, Latur and adjoining districts, gathered here to hear their party supremo.