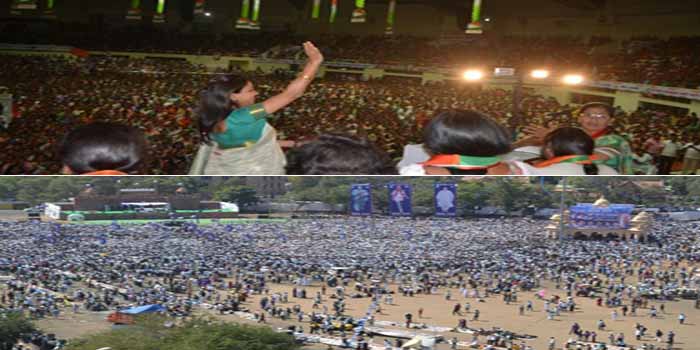 Nagpur News : The two back to back massive political rallies in Nagpur led by women brigade from Nationalist Congress Party (NCP) and Bahujan Samaj Party (BSP) has raised concern among the top two political parties Congress and BJP.
Before the NCP bigwig woman leader Supriya Sule, daughter of party supremo Sharad Pawar, evoked tremendous response at the women's rally, much to the surprise of Sule herself, Bahujan Samaj Party national president Mayawati marked her power packed presence at Kasturchand Park where she delivered thunderous speech amidst the roaring crowds.
NCP leader Sule was so taken aback by the response she received then she shot pictures of the crowd with her mobile phone camera. She later happily narrated the happy experience with her father and brother Ajit Pawar. However, father was more than overjoyed with her daughter's successful stint but brother Ajit is sensing it as a threat for his political career. Though Supriya has already steered clear of any speculation that she would not venture into state's politics, but going by the law of uncertainty in polity nothing can surely said about anybody's next move. This very apprehension has become the cause of concern for Ajit Pawar as he least believe the words of Sharad Pawar.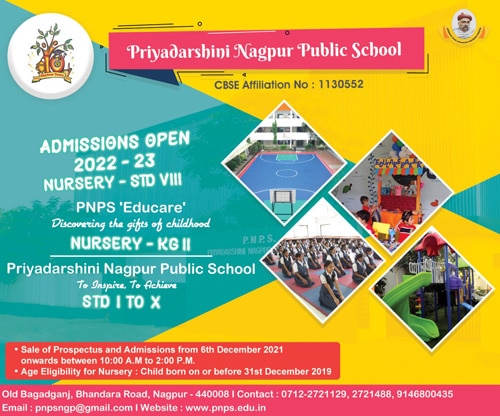 Meanwhile, Mayawati has also kick started the preparations for 2014 Lok Sabha polls. While Sule's rally focused on women empowerment Mayawati signaled pure politics in her speech. However, both the rallies touched very high success rate enough to shake the party cadres in Congress and BJP circles.
Congress is clearly feeling the pinch of its ground reality that on one hand its massive conventions are being taken outside the state and the leaders do not have time enough to reach out to the grass root levels. As far BJP is concerned the local party workers have not come out of the shock that surfaced from the resignation of Gadkari.
Sources said that now the people have lost their faith in both Congress and BJP. Shiv Sena and MNS too haven't picked up with their poll strategy. Under such circumstances NCP is being taken as the party emerging with massive support of people. BSP on the other may prove to be crowd puller but could not manage to make it to the corridors of power.