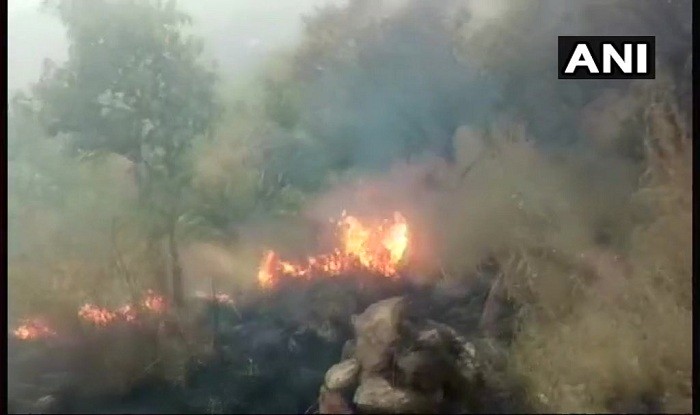 At least seven students injured and 21 were trapped after a massive fire broke out in Theni district of Tamil Nadu on Sunday. Several fire tenders and water tankers have been pressed into service to douse the flame. Defence Minister Nirmala Sitharaman has the instructed the Indian Air Force to help in rescue and evacuation of students.
"The Indian Air Force (IAF) will be pressed to rescue students caught in a forest fire in Tamil Nadu's Theni district", Sitharaman announced.
Responding to a request from Tamil Nadu Chief Minister Edappadi Palaniswami, Sitharaman said,"Just now I have spoken to District Collector. He communicated that 10-15 students have been rescued. They are coming down from the hill. Operation continues."
More details Awaited..