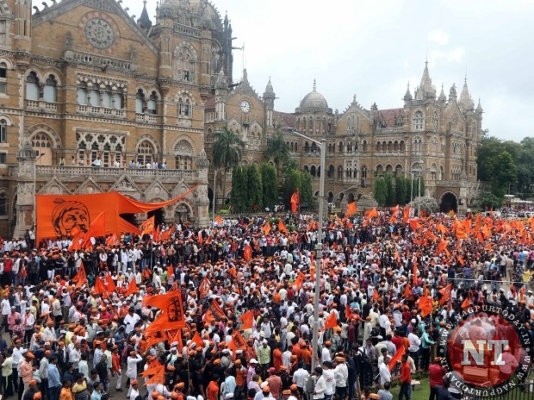 Mumbai: The Marathas in the state have threaten to stage violent protest as the Maharashtra government asked for more time to finish e data collection regarding the number of Marathas living in the state.
Petitions against reservation for Marathas were filed in the Bombay High Court immediately after the bill was passed. The court had stayed the reservation and since then the Maratha Kranti Morcha (MKM) has been holding rallies across the state asking for reservations.
Senior lawyer Ravi Kadam, representing the state, told the court that when the Maratha Reservation Bill was passed in 2014, there had been no precise quantifiable data and thus the case was referred to the Maharashtra State Commission for backward classes headed by Justice MG Gaikwad.
"After that five social organisations were tasked with collecting the data and as you know the data is quite huge,the process requires more time to complete" said Kadam.
He further said that the process is still going on. All the data has to be collected at district and taluka level. The commission has to get the entire data and also data from union government and only then will they be able to decide whether the Marathas are really backward or not and how much reservation is required.
Thus, expressing displeasure at the amount of time being taken and the fact that the state was seeking an extension of three months, the court has granted the state time till August 14 to make its stand clear on the issue.
Meanwhile, a large group of protestors today reached the Ma Tulja Bhawani temple in the Osamanabad district to protest and ask for reservations. MKM members are now threatening to protest violently, saying that they could go on a rampage if the reservations are not granted soon.
Archana Rana Patil, vice-president of the Maratha Kranti Morcha said, "We have held 58 protest marches across the state but the Maharashtra government has not accepted our demand. Now we give them 15 more days. After that, we will not take out protest marches. We will take out our swords and come to the streets."