Mumbai is going to be engulfed by red today. The red of agitating farmers' flags, and the red of their 'topis'.
The ruling BJP might be in a self congratulatory mode that they have vanquished communists from North Eastern states of the country like Tripura but this red movement seems to have flared its head closer home in Maharashtra and Mumbai, Finance capital of the country.
The disgruntled farmers' march that began in Nasik – an important bastion of farmers' unrest – last week will arrive in Mumbai formally today. (A large contingent of 30,000 had arrived in suburbs of the city already yesterday. They then spent the night in Azad maidan within the city. Many from within Mumbai are supposed to join them to the march to Vidhan Bhawan today. Farmers families, specifically wives and old parents will be joining them today it is learnt.)
Timings of the morcha changed to not inconvenience students who are appearing for 10th and 12th exams in the city.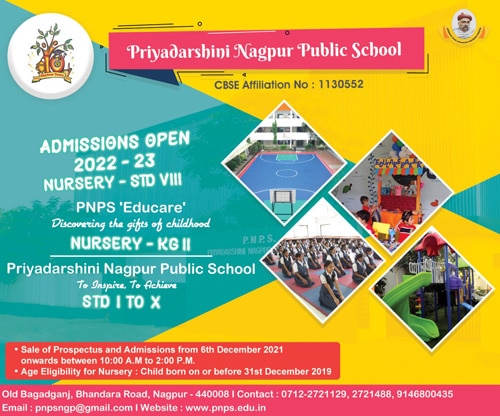 Farmers who were going to start marching at 10 a.m. on Monday, instead changed their timings to 1 a.m. to begin their march on Sunday night.
Political parties like Shiv Sena and NCP have offered full support to the farmers' movement. Many farmers' organizations like Shetkari Sanghatana and Swabhimani Shetkari Sanghatana have come together under the umbrella of Akhil Bharatiya Kisan Sabha in this march to Mumbai, which will be historic and has the potential to change the fate of the Maharashtra government.
"The demands are an increase in Minimum Support Price for crops, immediate implementation of loan waiver, implementation of the Swaminathan Commission, forest rights to the farmers, good quality education for farmers' children," Akhil Bharatiya Kisan Sabha general secretary, Ajit Navale
Government capitulates, Minister Girish Mahajan joins the morcha at 3 a.m.
The Fadnais government is running so scared of this march that it has already "accepted in principle" all demands of the farmers and as a gesture of their 'sincerity' has already instructed Girish Bapat, cabinet Minister for Food, Civil Supplies and Consumer Protection, Food and Drugs Administration, Parliamentary Affairs in Government of Maharashtra to join the anti government morcha and march with the farmers. Bapat was seen wearing a red T shirt when he marched.
No talks at night, we will not be fooled again, aver farmers
"The government may try all tactics but we will not engage into any talks with them at night. We remember how the CM had 'foiled' our unity in the notorious 3 a.m. meeting in Varsha during the farmers' strike last year. Farmers' leader Ajit Navale had walked away from the meet then but another 'leader' Suryavanshi succumbed to government's allure and hastily announced that strike had been withdrawn.
The strike had rekindled in 2 days then. Finally Fadnavis had announced waiver of Farmers' loans just before Kharif season began. But ultimately the waiver had turned out to be a fiasco. Thousands of more farmers committed suicide after the loan waiver which was supposed to render hope and help to all of them.
"This time all meetings and discussions will be held in the brightness of day, there will be no secret meets, no subterfuge now. " Leaders insist.
All Thakeray kin openly side with farmers
Shiv Sena which is part of the ruling alliance has now openly sided with farmers. Udhav Thakarey's son addressed some farmers and so did his uncle Raj Thakarey of MNS. Sources said that after MNS extended its support first, Shiv Sena had no choice but to join in.
Sharad Pawar has also expressed his full support.
Today it will be Saffron vs. Red in our fight to save our 'black mother' Earth say marching farmers.
The discipline of the mammoth morcha has awed all 'intellectuals' specially the media of Mumbai. You switch to any channel of the city since a.m. – they are all taking of the morcha today and praising the consideration of the farmers towards school going children and their families.
What is unfolding before us in unforeseen. This sight has never been seen in Mumbai before, they accept.
Nagpur Today has learnt that hundreds of farmers of Vidarbha have joined the march under the leadership of MLA, Bachchu Kadu and others.
The 12,000 farmers that began marching from Nasik 120 Kms away arrived in Mumbai last night. They were joined by thousands of other farmers along the way.
Though officially the figure is now being estimated at anything between 30,000 to 50,000 there will be over lakh people when the meet with C.M. will begin at 3 p.m. today.
"We will camp in Mumbai till ALL our demands are met. We will not allow this 'government of Brahmin Bhatts' to function said a woman farmers leader after Mahajan tried to 'join' the morcha.