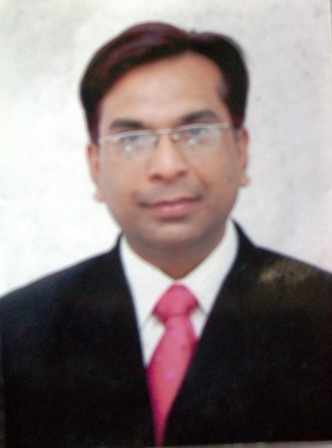 Nagpur Health News : Dr. Prajakta Deshmukh took charge as the secretary of the Diabetics Association of India, Nagpur chapter, in September this year. In an exclusive interview with Nagpur Today, he enlightened us about the basics of diabetes care.
Meghna-: What is the function and relevance of an association like the Diabetics Association of India (DAI) in the country today?
Dr. Prajakta Deshmukh: The association organises various CME (Continuous Medical Education) programmes and seminars for doctors, acquainting them with the recent updates in Diabetes. The seminars are conducted by our own doctors as well as by doctors from abroad, and update member doctors with the latest forms of medication, the advances that are being made regarding the complications of diabetes- the diet and treatment, as well as the results of ongoing research and experiments in the field.
Meghna-: What is the role of non- medical members of the DAI?
Dr. Prajakta Deshmukh: When the DAI was initially formed, people from different fields who were in any way associated with diabetes- such as teachers, dieticians and nutritionists- joined in. Those who became "life members" then continue to be with us till date; we stopped taking in non- medical members about 17 years ago, since we have a total of more than 800 members now, and at least 25 new members join us every year.
But, now the diet part of diabetic treatment is a different field altogether. They are not closely associated with the medical aspect of the problem.
Meghna-: Have you seen an increase in cases of Diabetes in the country in recent years?
Dr. Prajakta Deshmukh: Yes, I have seen a tremendous rise. A few years ago, we used to say that Diabetes was a disease for the urban and wealthy people. These days, however even people from the rural areas and people from the lesser privileged classes are being diagnosed with diabetes.
Even school- going children, with their sedentary lifestyle, fondness for junk food and lack of outdoor activities, are becoming obese and falling prey to diabetes in increasing numbers.
Meghna-: When you took oath as Secretary of the DAI Nagpur chapter this year, you had said that children should be the target population for diabetes management…
Dr. Prajakta Deshmukh: Yes, we intend to conduct camps in various schools in the city. The previous DAI President had also conducted scanning programmes during his tenure. Children with diabetic parents are more likely to have diabetes, as are children who are obese. Environmental conditions, such as the child's lifestyle, are also an important factor- all it takes is a trigger.
Obesity includes deposition of excessive fat in the body, which increases resistance to insulin, which results in rise in blood sugar level, causing diabetes.
Meghna-: Are pregnant women more prone to diabetes?
Dr. Prajakta Deshmukh: Pregnancy- induced diabetes and pregnancy in a diabetic lady are two different things. Even in the former case, there has to be a triggering factor, and a family history or obesity in the mother always makes a difference.
The foetus can also be diabetic if the father of the child has a family history of diabetes.
Meghna-: How are people with a non- sedentary lifestyle prone to diabetes?
Dr. Prajakta Deshmukh: Insulin secretion in the body can also be reduced by destruction of Beta cells in the pancreas. This destruction can be caused due to inhalation of toxins or other things in the environment in which the working class works.
Meghna-: Has there been an improvement in the technology related to Diabetic care in India recently?
Dr. Prajakta Deshmukh: Yes, there has been quite a lot of improvement. Though there is a rise in the number of diabetic cases in India these days, the level of awareness is also increasing. Hence, patients are more open to new kinds of treatment.
Today, insulin pumps are available that are fit into the human body and secrete insulin at different intervals. We now have different kinds of insulin, as well as different gadgets to insert the insulin. Blood testing can be more frequent and easier today, newer medications are constantly coming in. But, the burden is still very large.
Meghna-: How much of such technology is accessible to the common man?
Dr. Prajakta Deshmukh: Devices like the insulin pump are undoubtedly only for the affluent classes, but insulin per se is available with the government hospitals, and is affordable to any class. We have insulin, vials, syringes and pens as well. It is only the technique of taking insulin that differs.
Meghna-:  Diabetes, at an advanced stage, affects other organs of the body as well.
Dr. Prajakta Deshmukh: In most cases, a diabetic patient lands with a physician or a cardiologist. A diabetic patient might also be in need of a neurologist, nephrologist or a surgeon. So, as far as the posssibilty of complications and the need for related treatment is concerned, a multi- speciality hospital is definitely beter than a specialised one.
Meghna-: Are there any common myths prevalent about diabetes that you think people should do away with?
Dr. Prajakta Deshmukh: There are the usual beliefs such as the one that says that piercing your ear will help you rid diabetes. These myths are harmless, but useless.
On the other hands, a lot of people choose to go to certain "babas" for their recommended Jadibutis. These have many components, one of which might help cure diabetes, while the rest might contain toxins that harm your body. These are impure formations. People should only trust what scientific knowledge and evidence- based medicine tells us to trust as treatment.
Meghna-: Do you think there is a solutuion in Homeopathy?
Dr. Prajakta Deshmukh: I have no knowledge of homeopathy. But, is a "pathy", which means that it is a type of medicine with its own principles. Those drugs work in a different manner, but they may well have their own formulation, which is quite effective.
Meghna-: Are there any basic lifestyle changes that we can adopt to avoid becoming Diabetes?
Dr. Prajakta Deshmukh: A 45- minute walk five days a week is a must. Diet control is also important; incessant munching throughout the day is a strict no. The food you eat must have calorific balance.
If your family history in diabetes is strong, it can't really be helped. You must keep controlling yourself, and preventing or postponing the appearance of Diabetes in your life.