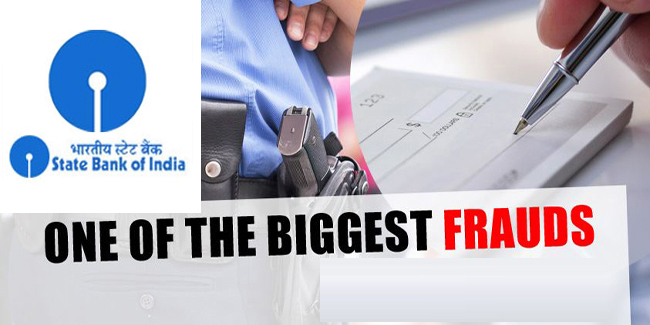 Nagpur News: Panchpaoli police have arrested a man allegedly trying to encash a whopping amount of Rs 19.5 crore on presenting a fake cheque at Vaishali Nagar branch of State Bank of India in Nagpur. The accused has been arrested on the charges of fraud under various sections of IPC.
Police sources informed that SBI branch officer along with the complainant Anil Murlidhar Manapure (50), who is also an employee, were on their routine work when a person who introduced himself with fake name Sachin Motiram Raut, 32, entered with the said cheque. Later his actual name was revealed as Lakshman Umrao Latkar, 35, resident of Tambat layout on Kharbi road. He had written an amount of Rs 19 crore 50 lakhs on the cheque bearing no. 931757.
As he presented the cheque for withdrawing cash, Manapure suspected him as the amount mentioned was too big. The account holder for the said cheque was Rural Employment Guarantee Scheme Committee having its account (no. 30125947162) at SBI's Jawahar Bhawan branch in Lucknow, Uttar Pradesh. When Manapure contacted the committee officials, it was revealed their department has not issued any such cheque.
Later it surfaced the Latkar has prepared a cheque in the fake name. Police have registered the offence under section 465, 467, 468, 471 and 511 against the accused and arrested him.