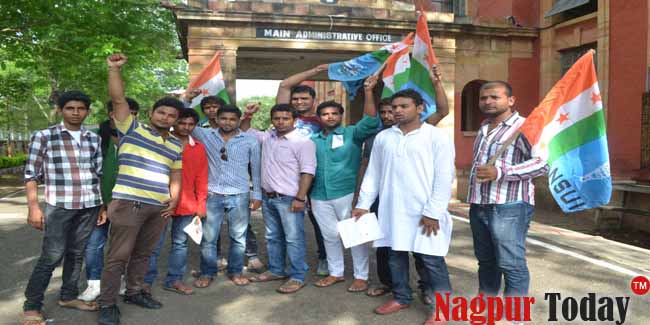 Nagpur News: A National Students Union of India (NSUI) delegation met the RTMNU Vice-Chancellor Vilas Sapkal and submitted a memorandum of various demands.
The NSUI demanded presentation of RTMNU Budget Online. Their main demand was remuneration of teachers for valuating students' answer papers which was stalled as the posts of Deputy Registrar and Superintendent in the Examination Department of RTMNU. The outcome of this problem is that though the many examinations are over but the valuation of answer papers is yet to start, the NSUI memorandum said.
The situation in engineering is worse. The valuation of answer papers of some sessions has not still begun and the valuation has been affected midway. The same problem persists in Management and other departments. "Every year the Examination Department receives revenue of Rs 20 crore but only Rs 2 crore are spent. What happens to remaining amount is not known or the reasons in this regard are known to authorities concerned only," the NSUI said.
The students could suffer if the posts of Deputy Registrar and Superinendent in the Examination Department are not filled up immediately, the memorandum said. The delegation consists of Ajit Singh, Aashish Mandpe, Pashu Khan, Ajit Khare, Amir Sheikh, Nadeem Malik, Abhishek Singh, Salim Kazi, Nazir Sheikh, and others.