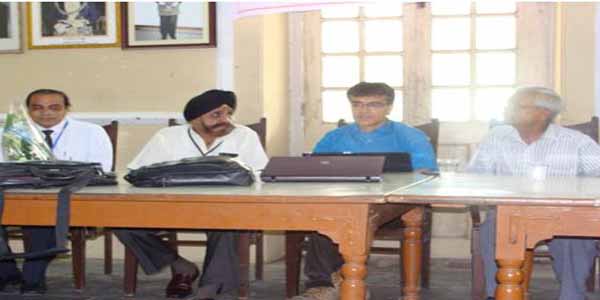 Nagpur News: Central India Surgical Dealers Association (CISDA) a premier organisation representing majority of Surgical Dealers in Central India organised a meet on Local Body Tax (LBT) on Tuesday, 18th June 2013 at Freemasons Hall, Nagpur. Almost 45 members attended the meeting alongwith prominent officers from Nagpur Municipal Corporation including  Dhamecha, Asst Commissioner, Shru Raut,  Mate and  Pradhan. On the spot registration application of more than 45 CISDA members were accepted by NMC who assisted the members in filling of the forms and attending to their queries.
 Dhamecha explained CISDA members on the various rules and regulations converning LBT and replied to various queries of the members.  Prince Uppal, President of the Association stated that various surgical goods are covered under different rate schedules which has resulted in confusion amongst surgical dealers. He cited example of Medical Devices and items covered under FDA and requested NMC to equate surgical goods with medicines as the same were equally important for treatment to the patients. NMC has agreed to look into the problems faced by Surgical Dealers in this regard.
Also present was eminent CA  Milind Talele, a leading LBT consultant, who further explained finer details of LBT including method of calculation, documentation and record keeping.
 Ajay Soni, Secretary CISDA proposed a formal vote of thanks. Prominent CISDA members including  Arvind Deshpande, Vice President,  Sachin Punyani, PRO,  Wasim Khan, Treasurer,  Vijay Chandak,  Praveen Sahni,  Rajender Khurana ,  Sandesh Kanoje,  Ricky Uppal were present in the meeting.