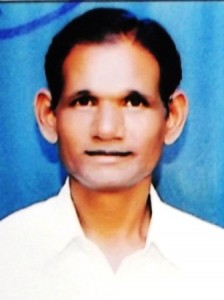 Nagpur News: Hiralal Bhikdi Shende (34), a resident of Dabha in Nagpur city, was found dead in the forests of Madhya Pradesh, days after his wife and children filed his missing report at Gittikhadan police station. Shende had left home on October 7, never to return.
The police in Varashvini, Madhya Pradesh, have made two arrests in this case, while Gitttikhadan police have arrested Shakuntala Balira Khatre, with whom the deceased is said to have had an affair for more than a year.
Deceased Shende had allegedly sold Khatre a piece of land, and still owed her some documents and money in the deal. Tired of waiting, Khatre  had coaxed him to come with her to Varashivni in Madhya Pradesh, where she had also called her cousin and some friends to kill him.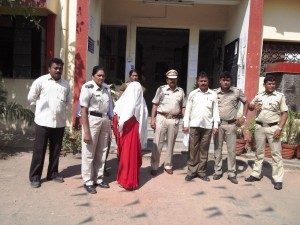 Khatre's cousin, Amrutlal Ramgi Pandhi and his two friends Ramesh Kumbhre and Karulal Bhandari, all residents of Madhya Pradesh, met the victim, befirended him and then took him to the nearby Jatpura forests, where he was brutally killed.
Some days after the murder, Gittikhadan police upon going through Shende's mobile phone records, noticed a number of calls made from Varashivni, and reached the area with his photograph. The local police identified him as the unknown murder victim who had been discovered in the forests some days ago.
Gittikhadan police then tracked down Khatre and two of the murderers. The third is absconding.
Police Inspector Bahadure is in charge of the investigations, with ASI (Assistant Sub- Inspector) Bagde, ASI Sattar and SC Shamrao Umakant Pande working under him.